Train derailment closes rail crossings, causes water issues in Lake City
Water pressure may be an issue where train derailed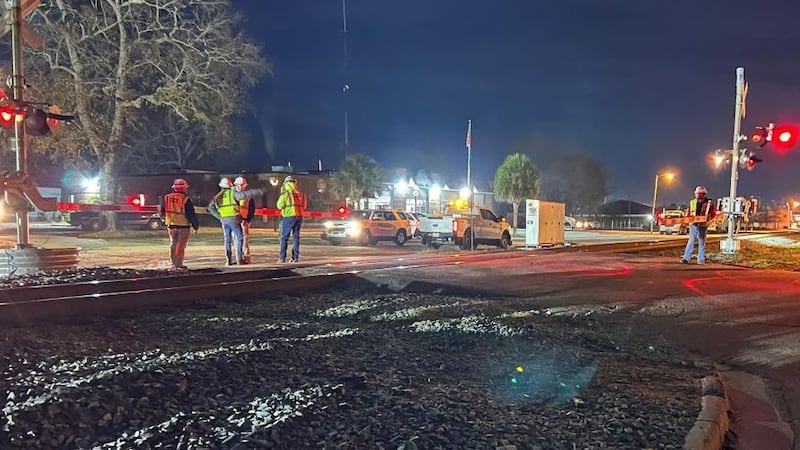 Published: Jan. 9, 2023 at 9:03 PM EST
|
Updated: Jan. 10, 2023 at 6:40 AM EST
LAKE CITY, S.C. (WMBF) - Drivers in Lake City were asked to avoid multiple crossings after a derailed train Monday night.
Lake City representative Donna Tracy confirmed 20 freight cars derailed after striking a vehicle on the tracks.
Florence County Fire Coordinator Sam Brockington said a call was made to CSX to attempt to stop the train but it was too late.
No one was in the car when the crash happened and there are no injuries involved in this incident.
The city said Tuesday morning the rail cars have been removed from the tracks crossing Charles, Dansing, Main, and Thomas Streets. Main Street, Thomas Street and Dansing Street crossings are now open. The Charles Street crossing remains closed pending inspection.
Please use the Loop Road, Fairview Street, and Graham Road crossings until further notice.
The city said Tuesday, due to the damage on Acline Street where the train derailed, residents and businesses may experience low water pressure or no water pressure on the east side of the tracks.
Lake City Police and CSX are investigating.
Stay with WMBF News for updates.
Copyright 2023 WMBF. All rights reserved.