CASE CLOSED: From disappearance to conviction, an in-depth look at the Brittanee Drexel case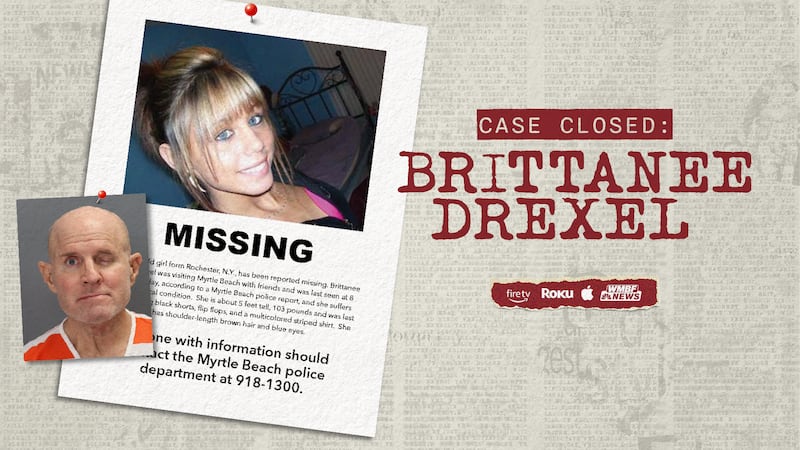 Published: Dec. 19, 2022 at 12:00 PM EST
|
Updated: Dec. 21, 2022 at 7:48 PM EST
MYRTLE BEACH, S.C. (WMBF) – A stunning confession in May 2022, brought closure to a case that haunted the Grand Strand for 13 years: the disappearance of Brittanee Drexel.
In April 2009, the teen from New York came down to Myrtle Beach for Spring Break. She was last seen outside the Blue Water Resort on Ocean Boulevard, and then she vanished.
It wasn't until 13 years later, a man named Raymond Moody, who was once a person of interest in the case, came forward and confessed that he had raped, kidnapped and killed Drexel the very night that she disappeared.
WMBF News takes a look back at the case, along with interviews with key players who offer insight on what it took to find her killer and put him in prison for life.
WATCH THE FULL COVERAGE BELOW
Copyright 2022 WMBF. All rights reserved.