FIRST ALERT: Becoming cloudy today followed by rain for Thursday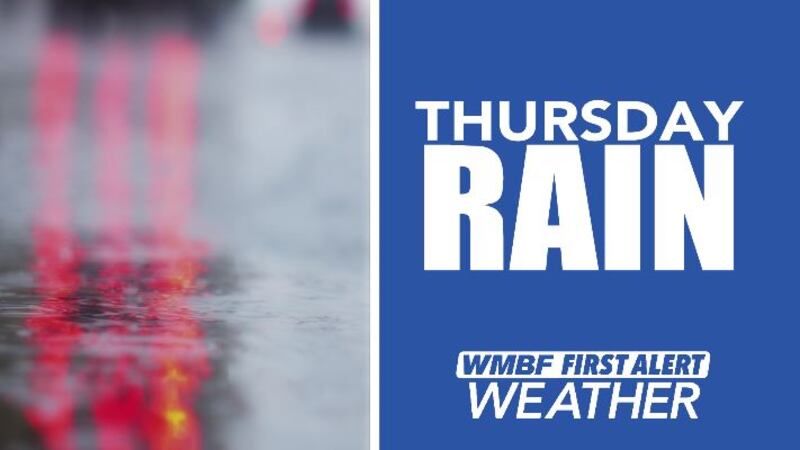 Published: Dec. 11, 2022 at 5:47 AM EST
|
Updated: Dec. 14, 2022 at 4:38 AM EST
MYRTLE BEACH, SC (WMBF) - Clouds will thicken up today ahead of the next weather maker that delivers rain to the area on Thursday.
TODAY
Today will start out with clear skies and cold temperatures in the 30s. By this afternoon, skies will gradually become overcast with temperatures reaching the lower to middle 50s. A stray shower will be possible by sunset.
TONIGHT AND THURSDAY
Rain will overspread the area late this evening and overnight and continue off and on through Thursday afternoon. Some periods of moderate, soaking rain are likely especially through Thursday morning.
The rain will usher in a brief spike in temperatures. In fact, temperatures will start to climb overnight and reach to near 60 by Thursday morning. Temperatures will climb into the upper 60s to near 70 by Thursday afternoon. The warmth could lead to a thunderstorm or two by late morning and into the early afternoon.
Clearing skies return by Friday as dry air returns to the region. Friday afternoon highs will drop into the upper 50s.
The cooling trend continues into the weekend as temperatures drop into the 30s at night and struggle to reach the lower 50s in the afternoon.
Copyright 2022 WMBF. All rights reserved.