Horry County councilmembers could soon vote on giving themselves pay raises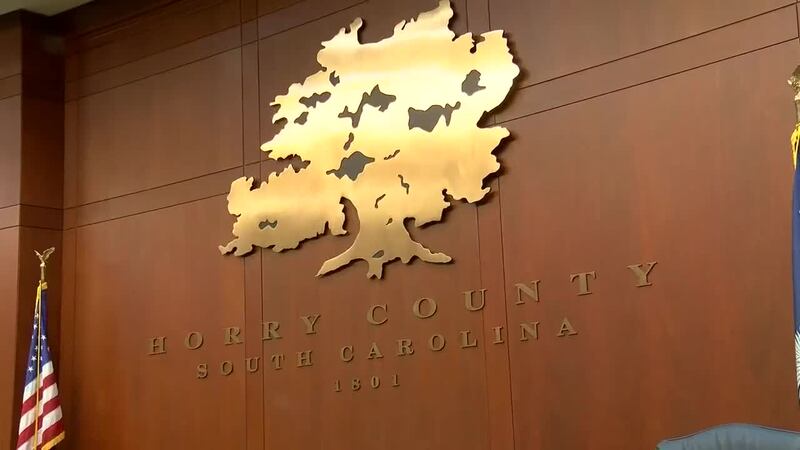 Published: Nov. 29, 2022 at 12:51 PM EST
HORRY COUNTY, S.C. (WMBF) – Horry County councilmembers may soon be giving themselves pay raises.
The issue was discussed during the Horry County Administration Committee meeting on Monday.
County attorney Arrigo Carotti gave the presentation, where he stated that Councilman Bill Howard asked him to prepare an ordinance that would increase the council's salaries by 25%.
Currently, councilmembers are paid $15,967 a year, plus $4,000 on reimbursed expenses that can be used on items such as trainings and travel related to the county position. The council chairman is currently paid $25,751 a year, plus $5,500 for reimbursed expenses.
If the ordinance is approved, under the new pay scale, the salaries and reimbursements would all be rolled together, councilmembers would receive $25,000 a year and the chairman would receive $39,128.
The last time county councilmembers received a raise was in 1999.
Carotti said that since the year 2000, there has been a 57% increase in Horry County's population.
The ordinance also states that "individual County Councilmembers spend large amounts of time and effort each week to address the needs attendant to their position, being compensated a relatively small amount in exchange for providing such beneficial and necessary services to our community."
The Administration Committee voted in favor of sending the ordinance to the full Horry County Council, where it will go through three readings. The next Horry County Council meeting is scheduled for Tuesday, Dec. 13.
If it's approved, the raises will go into effect on Jan. 1, 2025.
Copyright 2022 WMBF. All rights reserved.