FIRST ALERT: Warm Monday ahead of strong cold front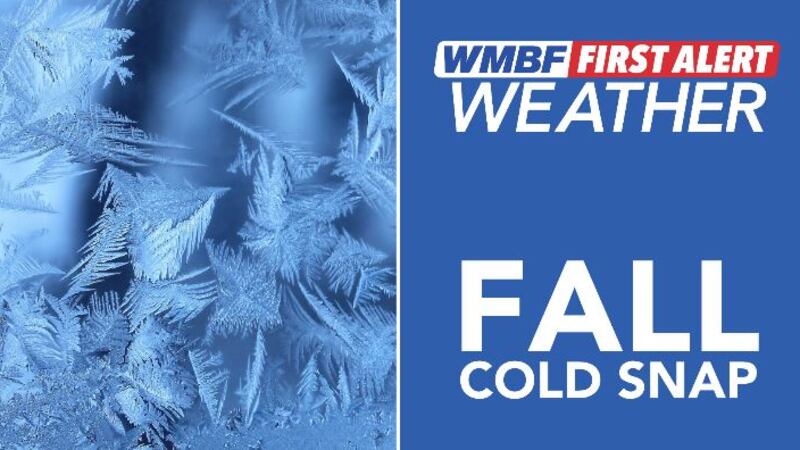 Published: Oct. 16, 2022 at 6:23 AM EDT
|
Updated: Oct. 17, 2022 at 4:34 AM EDT
MYRTLE BEACH, SC (WMBF) - Temperatures will warm well above normal today ahead of a strong cold front tonight.
TODAY
The new work week will feature a mix of sun and clouds and very warm temperatures. Afternoon readings will climb into the lower 80s inland and to around 80 on the beach. It will be a breezy day with gusty southwesterly winds of 15 to 20 mph.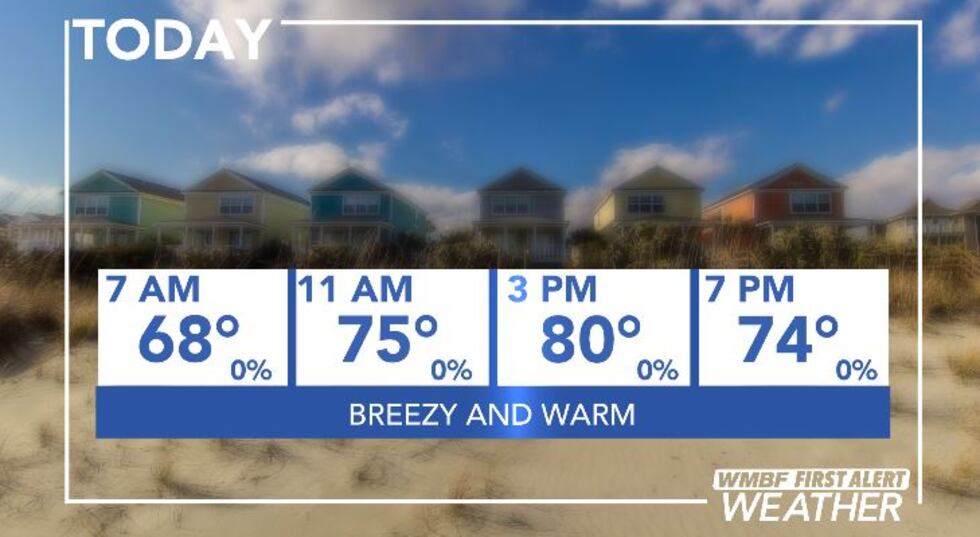 TONIGHT
A strong cold front will blast through the area overnight and could be accompanied by a sprinkle or brief light shower late this evening. As the front moves off shore, much colder air will start to rush into the region. Temperatures will fall quickly after midnight and will drop into the upper 40s to lower 50s by daybreak Tuesday.
TUESDAY
Colder air will continue to rush into the area behind the front with Tuesday afternoon temperatures running 20 to 25 degrees cooler than Monday - only around 60. It will be a clear and breezy afternoon with northwest winds around 10-15 mph.
COLD NIGHTS WITH FROST POSSIBLE
The first frost of the season will be possible by Tuesday and Wednesday nights as the chill settles in. Both nights will see inland temperatures dropping into the middle 30s with areas of frost. However, a hard freeze is not expected. Along the Grand Strand temperatures will drop to around 40, with frost unlikely.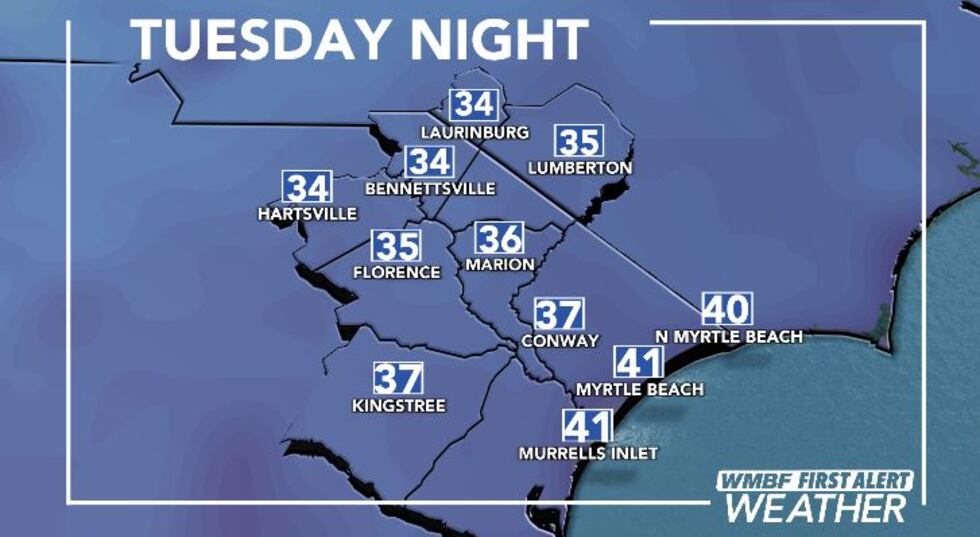 Copyright 2022 WMBF. All rights reserved.