HCS: Bus driver placed on administrative leave while deadly crash investigated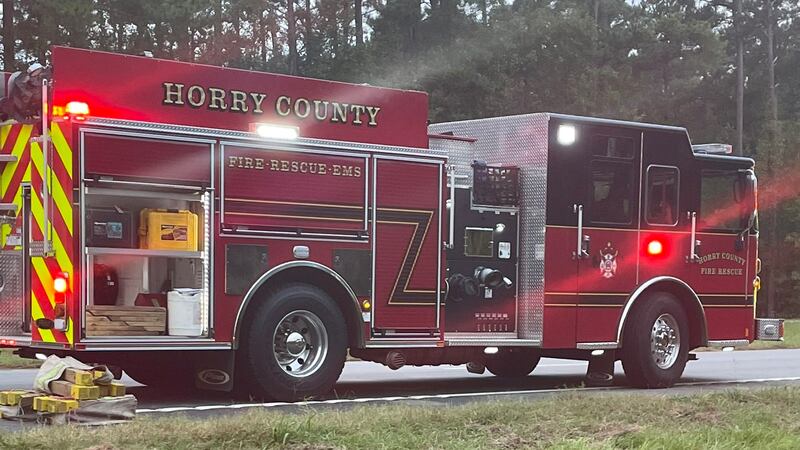 Published: Oct. 3, 2022 at 7:50 AM EDT
|
Updated: Oct. 4, 2022 at 9:02 PM EDT
HORRY COUNTY, S.C. (WMBF) - Lanes on Highway 9 were closed on Monday morning after a deadly crash involving a Horry County school bus.
The two-car crash occurred shortly after 6:30 a.m. in the area of Highway 9 Business and Cedar Branch Road in Loris.
South Carolina Highway Patrol initially stated a school bus traveling on Cedar Branch Road entered Highway 9 while failing to yield to oncoming traffic, however, a corrected statement was released which said the collision is still under investigation and fault hasn't been established.
The bus was hit by a 2011 Chevrolet Silverado that was heading southbound.
Troopers said the driver of the pick-up truck died.
Horry County Deputy Coroner identified the man as 37-year-old Kody Roach from Nichols.
Seven students were aboard the bus and no injuries are reported.
HCS said the bus driver began working at HCS in 2008. They have been placed on administrative leave while HCS investigates the incident.
HCS said counseling services have been made available to the students and released the following statement to WMBF News:
"We offer our deepest condolences, as our thoughts and prayers are sent to those directly impacted by this morning's tragic accident."
The South Carolina Department of Public Safety is investigating with assistance from MAIT.
Copyright 2022 WMBF. All rights reserved.