FIRST ALERT: Summer time heat, humidity and a few storms on Wednesday
Published: Sep. 6, 2022 at 3:58 AM EDT
|
Updated: Sep. 6, 2022 at 3:45 PM EDT
MYRTLE BEACH, SC (WMBF) - Summer time heat and humidity will continue through Tuesday with a risk of scattered storms. Rain chances increase again by the weekend.
WEDNESDAY
The day will get off to a warm and humid start with temperatures in the lower to middle 70s. Afternoon temperatures will climb to near 90 across the area and combine with high humidity to produce a heat index around 100. Pop up showers and a few thunderstorms are likely through the mid to late afternoon hours. Wednesday's rain chances will peak around 30%.
THURSDAY AND FRIDAY
Slightly drier and cooler air will work into the Carolinas for Thursday and Friday. Afternoon temperatures will drop to lower to middle 80s and with slightly lower humidity, rain chances will drop to around 20%.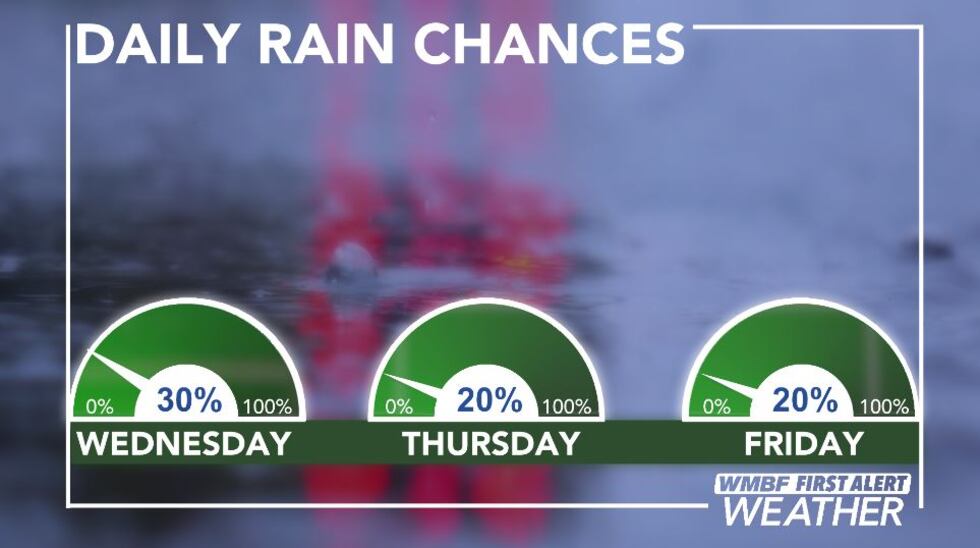 THIS WEEKEND
The upcoming weekend may feature a surge of tropical humidity into the region to increase rain chances once again. If enough tropical moisture moves into the area, then some locally heavy rain will be possible at times. With mostly cloudy skies and higher rain chances, the temperatures will be held down into the lower 80s.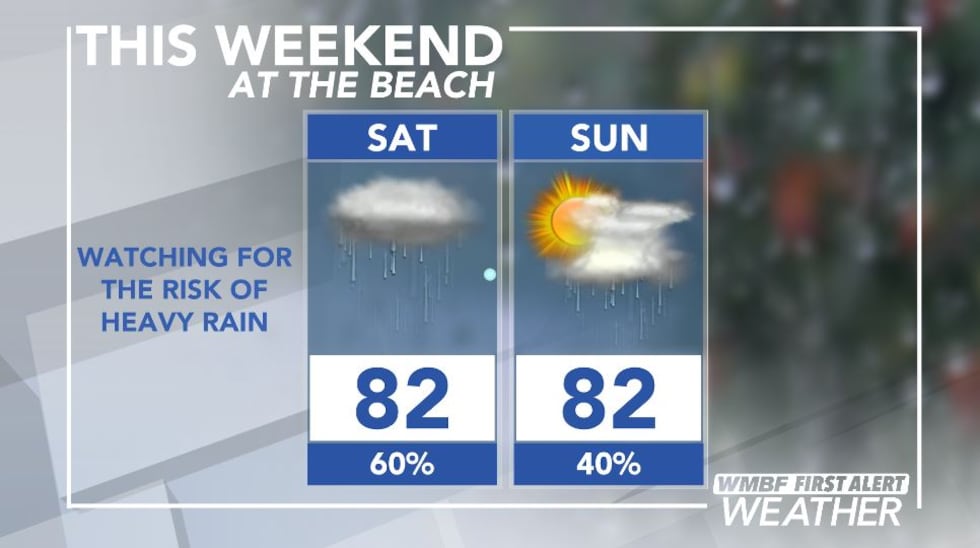 Copyright 2022 WMBF. All rights reserved.