FIRST ALERT WEATHER DAY: Ice, sleet and snow make for a rough Saturday commute
Published: Jan. 20, 2022 at 2:38 AM EST
|
Updated: Jan. 22, 2022 at 6:30 AM EST
MYRTLE BEACH, S.C. (WMBF) - Snow continues to move in from the northwest this morning, bringing a changeover to many locations in the Pee Dee and even inland Horry County. As we head closer to sunrise, expect precipitation to come to an end and the problems on the roadways to continue.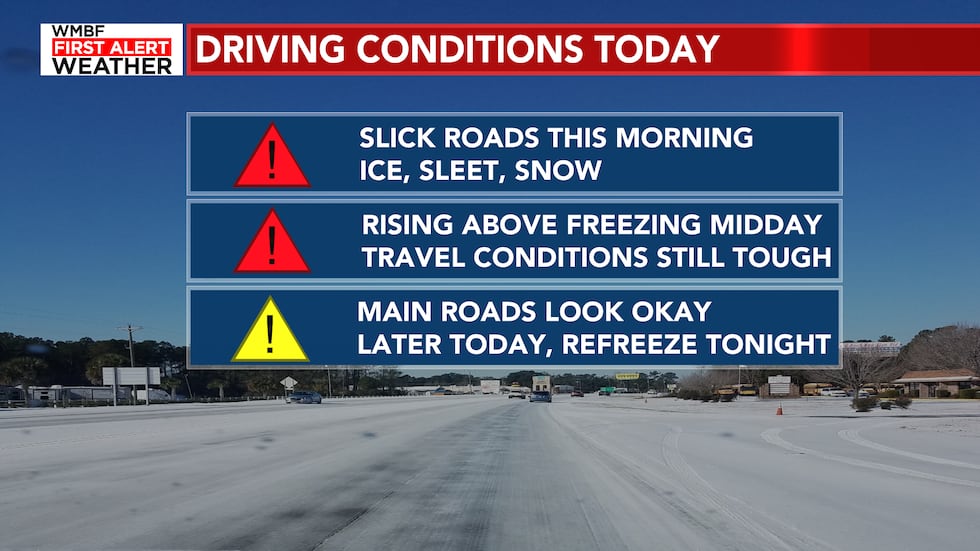 Travel this morning is NOT recommended until both crews have started to work on roads near you and the temperatures begin to warm up. We will start the day off in the teens for wind chills with temperatures in the low-mid 20s. It's going to be a COLD morning, allowing whatever is on the roads to remain frozen for quite some time.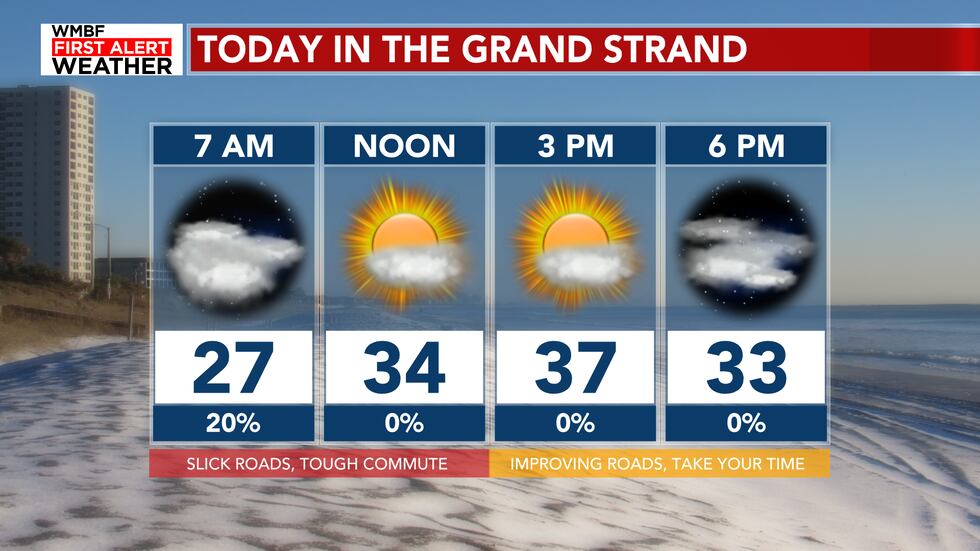 With an overachieving event in the snow category Friday, expect temperatures to be cooler today for highs due to the snow pack in place. Highs will struggle regardless of where you are today. We will just barely get above freezing inland THIS AFTERNOON. In the Grand Strand, that moment should take place around lunchtime with highs reaching the mid-upper 30s in Horry County. If you have to be out this afternoon, take your time on the backroads. Main roads should begin to look better by the late morning and middle of the day.
After a cold Saturday, any moisture hanging around will refreeze tonight and into Sunday morning. Overnight temperatures will fall into the teens inland! West of I-95, temperatures will sit around 15° into Sunday morning. As you head toward the Grand Strand, temperatures will drop down to the lower 20s.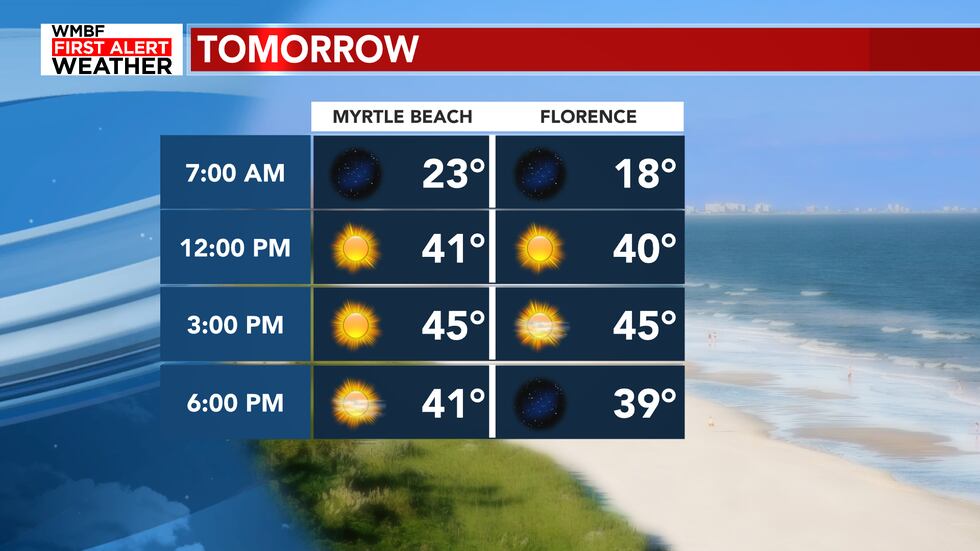 Thankfully, highs will rebound on Sunday allowing this to melt by the afternoon hours. Look for highs to be in the mid 40s for both the Grand Strand and Pee Dee. Conditions will drastically change by midday Sunday.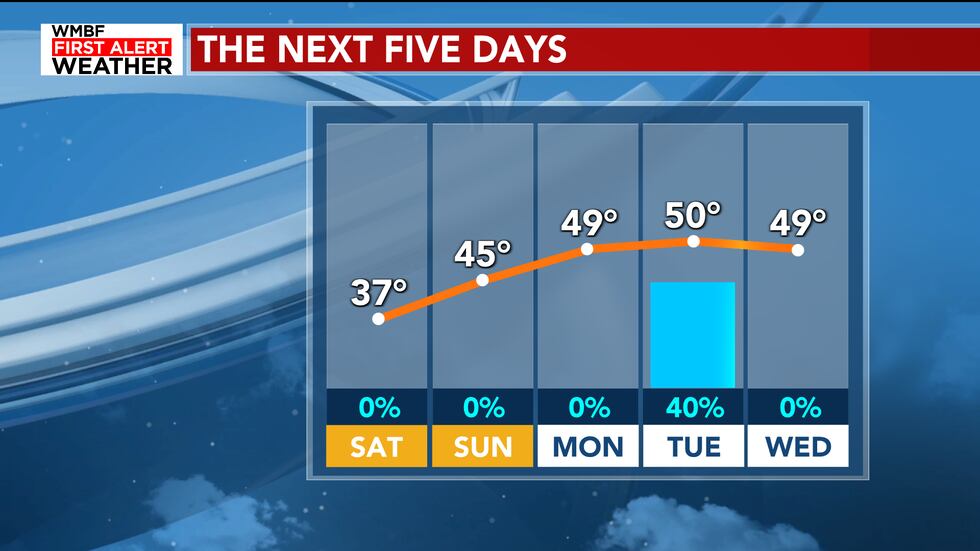 As we look ahead to next week, temperatures remain well below average. Highs will be in the upper 40s to around 50 degrees through the first half of the week. We will look at our next rain chance to come in Tuesday afternoon with scattered showers at 40%.
Copyright 2022 WMBF. All rights reserved.