'Fighter since birth': Former Panther Greg Olsen says son T.J. may need heart transplant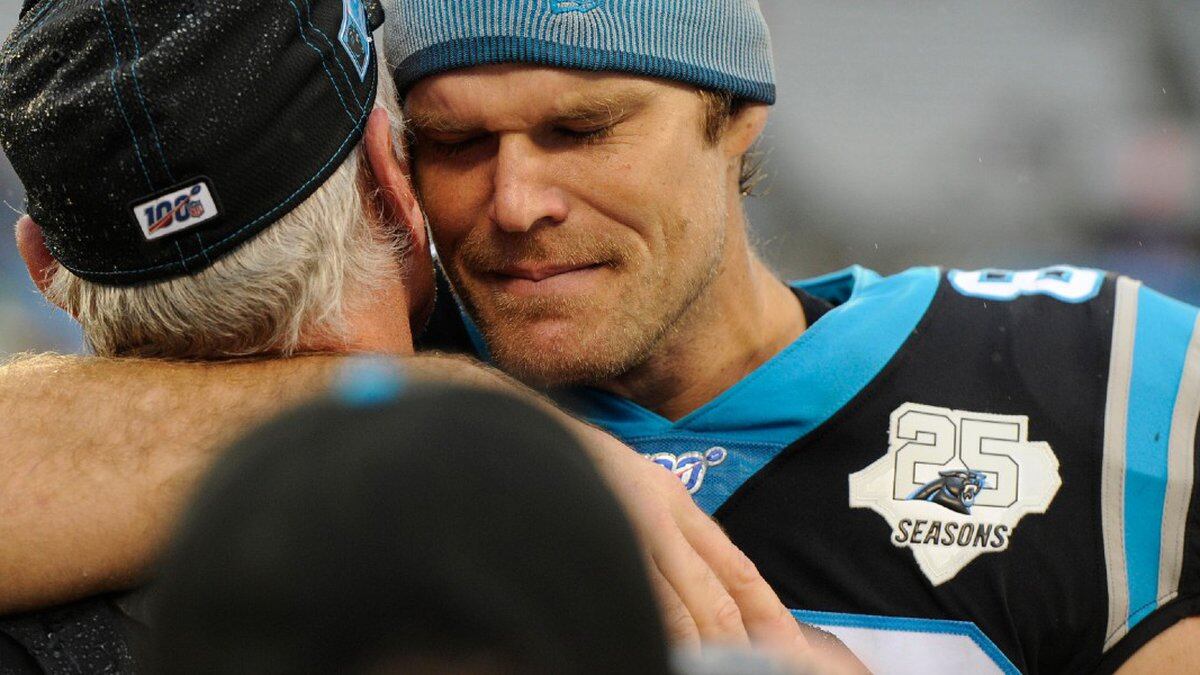 Updated: May. 24, 2021 at 3:53 PM EDT
CHARLOTTE, N.C. (WBTV) - Greg Olsen played 14 years in the toughest football league in the world before retiring this past offseason.
But, no matter what he went through, that doesn't compare to what he is dealing with right now.
Olsen, who started the HEARTest Yard at Levine Children's Hospital in Charlotte after his son T.J. was born with a congenital heart defect, said on social media his son may need to go through another procedure.
Olsen, the former Pro Bowl tight end for the Carolina Panthers, announced T.J. may need a heart transplant.
Olsen said T.J. has had three open-heart surgeries and lived with a modified heart for his first eight years.
"Unfortunately, it seems his heart is reaching its end," Olsen shared. "We are currently working through the process to determine our next steps, which ultimately could lead to a heart transplant"
Olsen said T.J. will continue to be seen at Atrium Health's Levine Children's Hospital near uptown Charlotte.
"We don't know how long we will be within these hospital walls," Olsen said. "We do know that we are in full control of our attitudes and our outlook."
Olsen called his son a "fighter since birth."
T.J. Olsen was born in 2012 with a heart defect.
T.J. underwent three open-heart surgeries and a few other heart procedures over the next two and a half years.
"We are going to get through this as a family and be better off as a result of this experience," .
Olsen brought his Greg Olsen Foundation, which provides resources to families affected by cancer and cardiovascular diseases, to the community.
He has been instrumental in starting the HEARTest Yard program with the Atrium Health's Levine Children's Hospital, which raises money and provides programmatic support for children with congenital heart diseases.
Copyright 2021 WBTV. All rights reserved.