Three hurt in multi-vehicle crash on Highway 905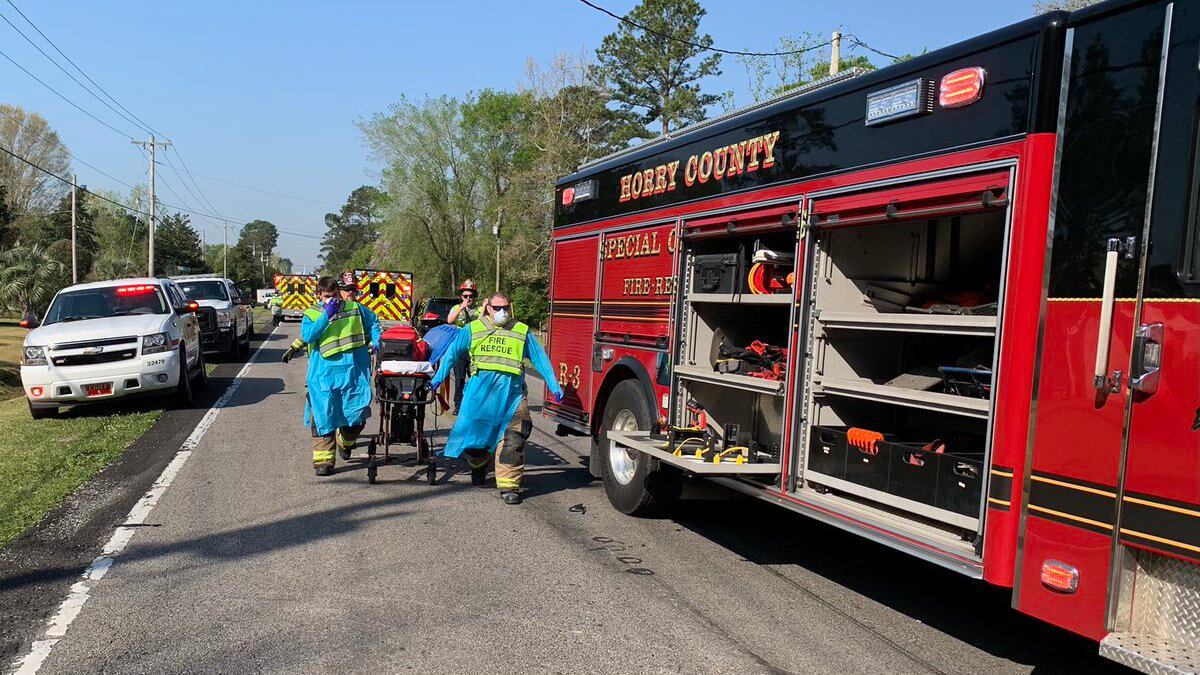 Updated: Apr. 7, 2021 at 10:27 AM EDT
HORRY COUNTY, S.C. (WMBF) – A three-vehicle crash with entrapment sent several people to the hospital Wednesday morning.
Crews were called to the accident on Highway 905 near McDowell Road at 9:29 a.m., according to Horry County Fire Rescue.
The roadway is currently closed as crews work the scene. The public is asked to avoid the area.
Officials said three people were taken to the hospital with injuries.
The Conway Fire Department and Horry County Police Department also responded to the scene.
Troopers with the South Carolina Highway Patrol are investigating the crash.
Copyright 2021 WMBF. All rights reserved.