Robeson County Sheriff's Office releases new picture of suspect vehicle in deadly road rage shooting
Updated: Mar. 30, 2021 at 11:16 PM EDT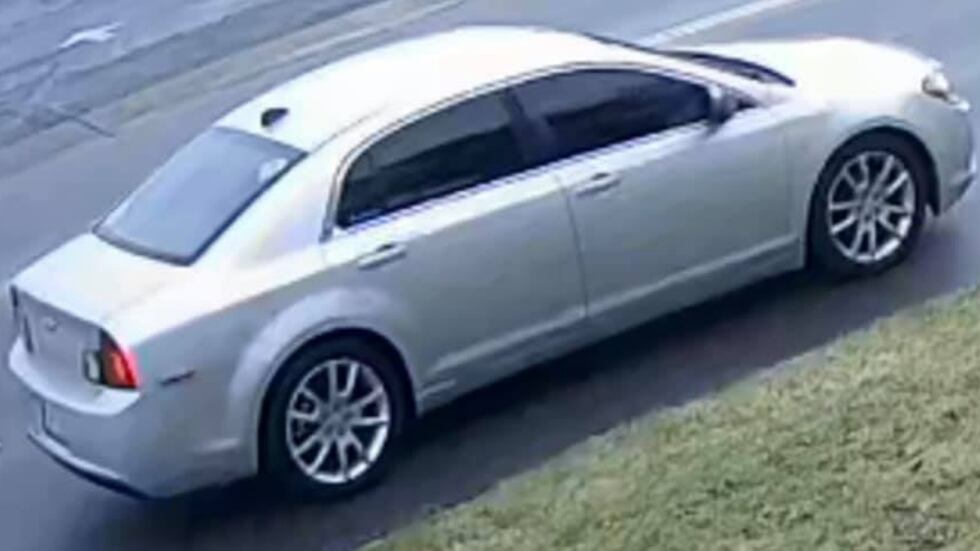 ROBESON COUNTY, N.C. (WMBF) – The Robeson County Sheriff's Office has released a much clearer picture of the suspect vehicle they said was involved in a road rage shooting that took the life of a mother of six.
The suspect vehicle is described as a silver, four-door Chevrolet Malibu with a North Carolina license plate. Authorities said it has tinted windows and chrome trimming around the window frame. The suspect is described as an African American man with dreadlocks.
An investigation found that a road rage encounter took place last Thursday when the victim's vehicle came close to the suspect's vehicle while merging into a lane along I-95 near Exit 22.
Authorities said a gunman opened fire into the vehicle, killing 47-year-old Julie Eberly of Mannheim, Penn. Eberly and her husband Ryan were heading down to Hilton Head, S.C. to celebrate their anniversary, according to the sheriff's office.
RELATED COVERAGE | 'She was my life partner': Husband of woman killed in road rage reflects on his loss
"We are going to aggressively track down the driver of this vehicle. Detectives have worked non stop 24/7 to identify this coward. If you know who it is and who owns this car, come forward NOW. Do not become part of a conspiracy and call us NOW," Sheriff Burnis Wilkins said in a statement.
Authorities continue to ask for people to look over surveillance video and see if it can help in the investigation.
Anyone who has a business or lives in the areas of Elm Street and Roberts Avenue is asked to look at their surveillance system for the vehicle. Investigators are looking for video during the time frame of 11:40 a.m. to 12:30 p.m. on Thursday, March 25.
The Robeson County Sheriff's Office also announced that the reward for information that leads to an arrest in the case has increased to $20,000. Residents in the community have donated anonymously to help find the suspect in the case.
Anyone with information is asked to call the Robeson County Sheriff's Office at 910-671-3170 or email sheriff@robesoncoso.org.
Copyright 2021 WMBF. All rights reserved.