Black History Spotlight: Mary Jackson receives national recognition as 'sweetgrass basketweaver'
Updated: Feb. 11, 2021 at 10:18 AM EST
MYRTLE BEACH, S.C. (WMBF) - A Lowcountry legend is continuing to keep a 300-plus-year tradition alive.
For this WMBF 'Black History Spotlight,' get to know Mary Jackson, an artist known for creating historic sweetgrass baskets.
Jackson is a native of Mt Pleasant, S.C. Her mother and grandmother taught her how to make baskets when she was just 4 years old.
Decades later, Jackson has been recognized for her sweetgrass baskets. Her art has been on display at numerous museums, including the Renwick Gallery of the Smithsonian American Art Museum, Gibbes Museum of Art and The Museum of African American History in Detroit.
"Jackson's intricately coiled baskets preserve the centuries-old craft of sweetgrass basketry and continue to push the tradition in new directions. While preserving the culture and history of her ancestors, Jackson infuses the art form with a contemporary aesthetic and expressiveness all her own. With masterful technique, Jackson translates practical designs into finely detailed, sculptural forms. Today, her baskets are owned by such noted individuals as Prince Charles and the Empress of Japan."
For Jackson, it's the history of these baskets that holds a special place in her heart. She said this art form has been in continuous production for over 300 years, passed down from generation to generation, first originating from ancestors in West Africa.
People in Mt. Pleasant have keep this tradition among family members by passing it on.
"They wanted to keep the history as part of our generations to come," Jackson said. "It's practiced nowhere else in the United States, only among people who have kept it alive, who originated from West Africa. It's considered as one of the oldest art forms of African origin in America. It's the only basket of its kind in the entire United States."
She said people are continuing to create the sweetgrass basket in the Lowcountry, including the Charleston area, and along some parts of Highway 17. Jackson noted it's important for people to keep the story of these baskets alive so that its history is never forgotten.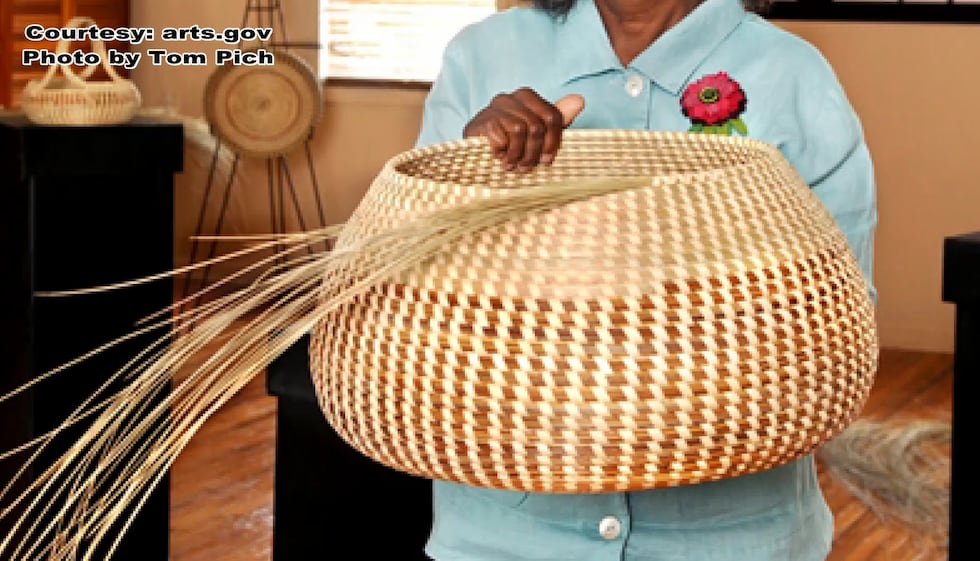 "To carry the story, it's very important this generation, as well as generations to come, will know these are heirloom baskets that will go on and that's part of my work, just to tell the story about them," Jackson said.
For those wondering why the baskets are called sweetgrass, it's named after its fragrance from the fields and wetlands.
"It carries this fragrance," Jackson said. "Just a common name people have given it because of its fragrance. The materials are from the wetlands that grows along the coasts of South Carolina, some parts of North Carolina and some parts of Florida and Georgia, where along the coast people continue to make these baskets from these areas."
So if anyone driving north to south along Highway 17 happen to see people selling these baskets, Jackson encourages them to stop by, learn more about them, and help keep this part of black history alive.
"It's important for people to know about it and those that don't should embrace it and learn about it," Jackson said.
She added people can also learn more about the baskets from museums where they're displayed and the story is told. They're also sold in the Charleston City Market.
Copyright 2021 WMBF. All rights reserved.