Nonprofit helping clients with unemployment insurance overpayment appeals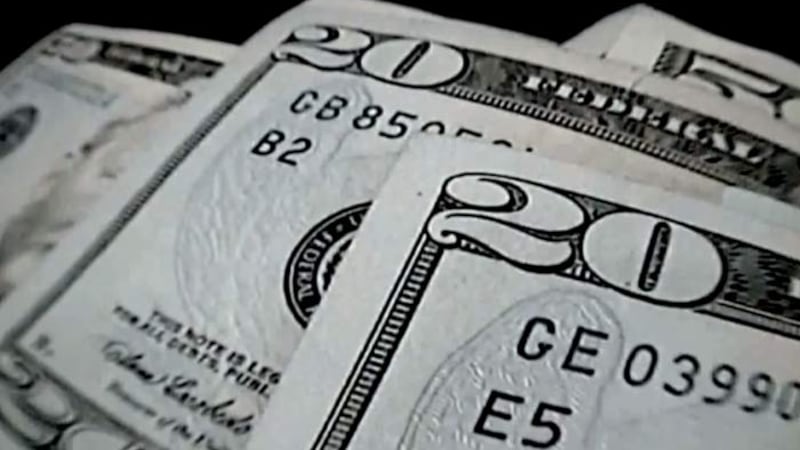 Updated: Feb. 2, 2021 at 6:33 PM EST
CHARLESTON, S.C. (WCSC) - South Carolina Legal Services is a statewide nonprofit law firm that serves mostly low-income families.
Attorneys with the nonprofit said they are assisting clients with various unemployment insurance issues including the appeals process when clients receive unemployment insurance overpayment notices.
The South Carolina Department of Employment and Workforce says an overpayment is when someone receives unemployment insurance benefits that they are not entitled to.
Live 5 News viewers reached out saying they were told they owed thousands of dollars back to the state after DEW says there were issues related to their claims.
DEW says it provides a determination of eligibility or ineligibility on a claim based on the information provided by the claimant at the time of the initial claim. If it's determined at a later date that the information provided to the agency was not accurate, this can cause an overpayment notice.
South Carolina Legal Services Employment Law Unit Head and staff attorney Stephanie van der Horst says some claimants are finding out that they may not be qualified to receive benefits much later ,after initial approval due, to the high volume of claims the department is handling.
"I'm seeing mostly in this case is that individuals were initially approved for unemployment benefits through that initial process and they received benefits," van der Horst said. "Then usually what has happened is the employer has appealed. While normally it would take maybe three weeks to six weeks for the entire process to be completed including a hearing on the initial determination. What we're seeing now is that it is taking months and months and months."
The attorney says the approval and appeal processes are slowed down due to spike in claims.
Van der Horst says she has a client that was approved for benefits in April of last year and her client's employer appealed. The attorney says she just had her hearing last week on that appeal. She says if the appeal was approved then that could have resulted in an overpayment issue determined months after the initial claim was filed.
DEW reported in 2020 they had more than $27 million dollars in overpayments and in 2019 there was more than $4 million in overpayments. They say the rate of overpayments last year during the pandemic was lower with an overpayment rate of 2.75% compared to 4% in 2019. The agency says they received more initial claims in eight months than total initial claims received in the last five years.
DEW says it does not have final numbers for overpayment cases for 2020, but in 2019 there were 7,432 overpayment cases including fraud and nonfraud.
The department says the best way for these claimants to have their questions answered is to call 1-866-831-1724 and speak with the overpayments department.
On Tuesday morning, DEW posted a video on YouTube about overpayments with the DEW Executive Director Dan Ellzey.
Van der Horst says people have more money to pay back compared to past years due to the extra federal pandemic benefits they received.
"So while the maximum would normally be about $6,000 people are seeing overpayments that exceed $10,000," van der Horst said. "These are individuals that are not working, they can't return to their job because of the pandemic or they are still at home with their children because their children are still attending school virtually and can't return in person. So you're already in a really tough situation."
Van der Horst advises people who receive an overpayment notice to request an appeal in non-fraud related cases. She recommends that people appeal in two ways which can be through the claimant portal or faxing, mailing or emailing an appeal letter.
She also says you should keep dated documentation of your letters. Van der Horst says people can also request a waiver if repayment of benefits would create a hardship.
DEW says their best advice to claimants is to be accurate and notify DEW immediately if you notice you've entered a mistake or incomplete information on your claim.
The department says hundreds of thousands of claimants have successfully applied and received payments to help support their families during this unprecedented pandemic.
To seek help or to learn more, you can contact South Carolina Legal Services at 1-(888) 346-5592 or online here.
For more information on overpayments, visit the South Carolina Department of Employment and Workforce website here.
Copyright 2021 WCSC. All rights reserved.