Fundraiser nets $10K to build memorial statue in honor of fallen North Myrtle Beach officer
Updated: Feb. 1, 2021 at 5:30 PM EST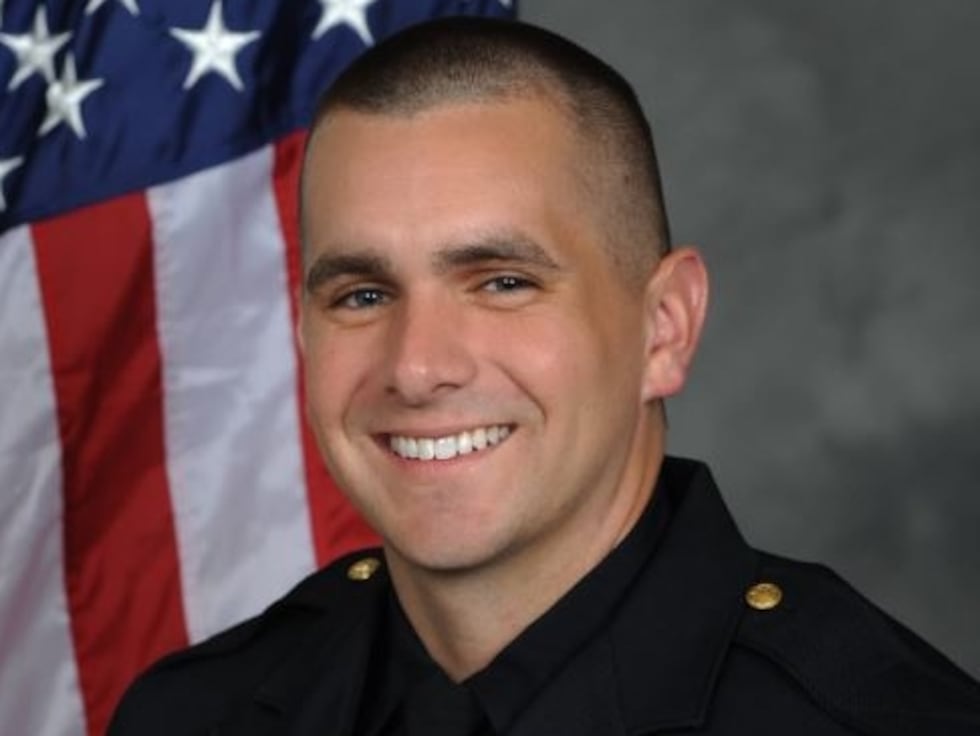 NORTH MYRTLE BEACH, S.C. (WMBF) - The fundraising effort led by Cormac Arms and Outfitters in Myrtle Beach raised $10,000 to honor a fallen North Myrtle Beach police officer.
The outpouring of support from the community has been relentless ever since Sgt. Gordon Best was killed in the line of duty New Year's morning.
Monday marked the end of a month-long raffle/fundraiser to raise money for a memorial in Best's honor. His father-in-law, Gregg Gore, was present for the family.
"He was one of a kind. He was a great dad, great husband and he done his job well. He was 120% on everything. He told his family daily how much he loved them. Never left home without kissing them bye, and he was a good guy. A lot of people looked up to him. Our hearts are aching but only time can make that go away," Gore told WMBF News.
North Myrtle Beach Police Chief Tommy Dennis was there to accept the donation on behalf of the department. He also pulled the raffle ticket winners for prizes which included an American flag with a thin blue line.
Dennis said he's completely blown away by the support but it doesn't come as a shock to him.
"It's not a surprise, but still at the same time just completely blown away by it," Dennis said. "We certainly appreciate all the support, all the love shown. It's just amazing to look at it because I'm getting not only from the community but letters from all over the country, even out of the country."
All $10,000 from this raffle and other fundraisers will go toward a memorial statue of Best on the North Myrtle Beach Department of Public Safety grounds.
The memorial is in the early planning stages.
Copyright 2021 WMBF. All rights reserved.