Myrtle Beach mayor to extend mask mandate through month of February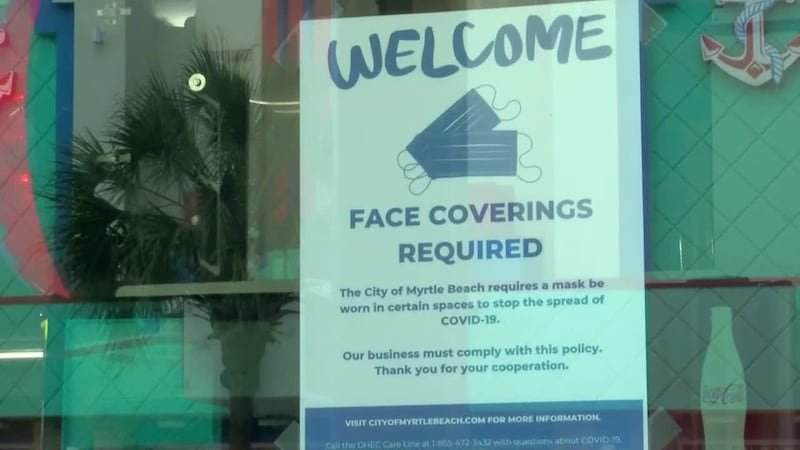 Updated: Jan. 29, 2021 at 11:36 PM EST
MYRTLE BEACH, S.C. (WMBF) – Myrtle Beach Mayor Brenda Bethune will extend the emergency declaration for COVID-19 through the month of February, according to the city of Myrtle Beach.
This action means that the executive order requiring people to wear masks in certain places will also be extended.
Myrtle Beach residents and visitors must wear a mask in retail stores, grocery stores, pharmacies, gyms, restaurants, hotels and other enclosed spaces.
The mask mandate also requires retail, restaurant and hotel staff to where masks while at work.
If someone does not comply with the mask mandate, then they could face a $100 fine if they're convicted.
"Masks protect both the wearer and others who are in close proximity to that person. Let's all do our part to cut out COVID-19," the city said in a statement.
The new emergency declaration is valid through Feb. 28, and it can be extended or rescinded as needed.
Copyright 2021 WMBF. All rights reserved.