DHEC experiencing delays with death certificates due to system glitch, officials say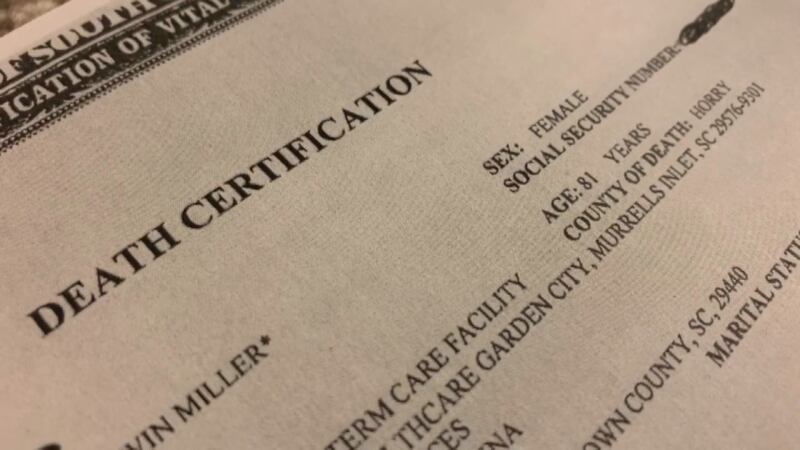 Updated: Jan. 25, 2021 at 11:51 AM EST
COLUMBIA, S.C. (WMBF) – A system glitch is preventing the South Carolina Department of Health and Environmental Control from issuing death certificates, the agency said Monday.
"In early January, the Office of Vital Statistics/Vital Records replaced its old system with a new, fully web-based one, which involved a multi-level software overhaul to strengthen security and enhance the user experience. As is sometimes the case, migrating from an older system to a newer one can sometimes pose problems," a statement from DHEC reads.
Some WMBF News viewers reported DHEC has not been able to issue death certificates since Jan. 7.
Horry County Coroner Robert Edge expressed frustration with the system issue, saying it's increasing the work loads for funeral homes. He added it's not right how long some people have been waiting for death certificates.
According to DHEC, the vital records office became aware of the system glitches and immediately contacted both the vendor and users to access and remedy them.
The vital records office has a dedicated phone number to serve the public's needs while the glitches are being addressed, officials said.
For PIN and log-in issues, the public is asked to call 803-898-0420. For other issues regarding death certificates, call 803-898-3409.
According to DHEC, officials believe the PIN number issues have been fully resolved, but if there are still people having problems, the line is open.
Copyright 2021 WMBF. All rights reserved.