Bill calls for banning incapacitations of S.C. criminal suspects with ketamine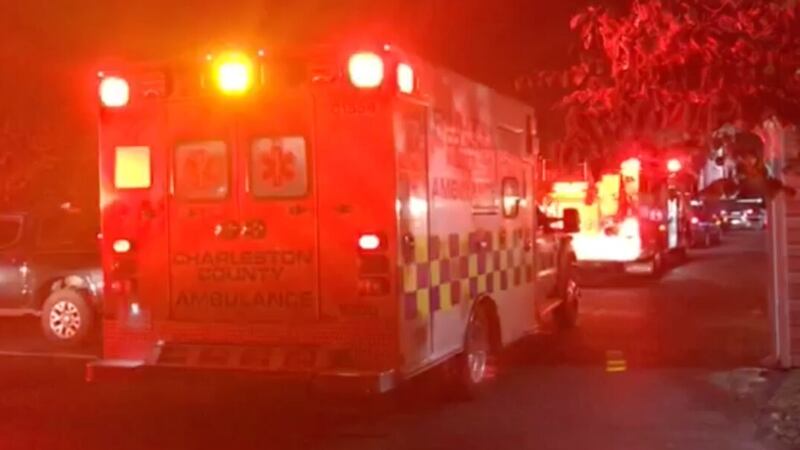 Updated: Jan. 14, 2021 at 6:35 PM EST
CHARLESTON, S.C. (WCSC) - More than a year after a man's death in Charleston County, legislation has been introduced at the state level that could impact how first responders administer a sedative that is increasingly being utilized.
A new bill would make it a misdemeanor for paramedics or law enforcement officers in South Carolina "to inject the drug ketamine into a criminal suspect as a means to incapacitate" him or her. The proposed legislation would allow for those guilty of violating this rule to be sentenced to up to three years in prison.
"We don't want to inhibit the job that our folk[s] are out there doing in terms of protecting us, but by the same token, we have to look at the facts," State Representative Jerry Govan, Jr. said. Govan represents District 95, which includes part of Orangeburg County.
As Live 5 Investigates first reported in the fall, there has been an uptick in ketamine injections by Lowcountry agencies such as Colleton County Fire-Rescue, Berkeley County Emergency Medical Services, and Dorchester County EMS
Dr. Keith Borg from the Medical University of South Carolina said at the time that paramedics can use ketamine for a number of reasons, such as putting a breathing tube in an individual, lessening pain, or sedating patients who become agitated or are difficult to control.
"You're standing there on the side of the road, or the bridge, or in their home in a very tense environment for EMS. You're making a very powerful decision to give them a very powerful drug for their safety, but also for yours. Transporting these patients is a threat to EMS and a threat to everybody. But it is one of the toughest decisions pre-hospital providers have to make," Borg explained.
Borg added that medical providers need to keep a close eye on patients to make sure that there is not too much of a slowdown in heartbeat or breathing in order to avoid a risk of death.
While some South Carolina EMS departments are increasing their usage of ketamine, others such as Georgetown County EMS, Richland County EMS, and Williamsburg County EMS say that they do not use the sedative at all.
Records provided by the South Carolina Department of Environmental Control show that ketamine was administered by EMS in Charleston County 62 times in the first six months of 2020. Greenville County was the only county in the state with more reported ketamine injections by EMS during that time. Since 2017, ketamine has been administered by Charleston County EMS at least 515 times, according to a document obtained through a Freedom of Information Act request.
In 2019, James Britt, Jr. was injected with ketamine by Charleston County EMS after an encounter with Mount Pleasant Police outside the Snee Farm community. He died a week later, with the Charleston County Coroner's Office ruling that his death was a homicide caused in part by "restraint asphyxia and the toxic effects of ketamine."
Britt's death and the death of Elijah McClain after a ketamine administration in Colorado have put a spotlight on the sedative.
In July 2020, American Society of Anesthesiologists issued a statement noting that the group "firmly opposes the use of ketamine or any other sedative/hypnotic agent to chemically incapacitate someone for a law enforcement purpose and not for a legitimate medical reason. Ketamine is a potent analgesic, sedative and general anesthetic agent which can elevate blood pressure and heart rate, and can lead to confusion, agitation, delirium, and hallucinations. These effects can end in death when administered in a non-health care setting without appropriately trained medical personnel and necessary equipment."
South Carolina's 2021 legislative session began earlier this week. The bill regarding ketamine was introduced on Tuesday and referred to the House Judiciary Committee.
Govan, a co-sponsor of the bill, says he is seeking for this matter to be addressed immediately and that a drug should not be needed in order to subdue people.
"I'm hoping that we use common sense and that we don't hold this legislation up," Govan said. "I'm hoping that we have the support of the medical community in terms of saying what their peers have said on a national basis, that it's wrong, it's not needed, and we need to find some other way to equip our folks to do their jobs."
Live 5 Investigates reached out to Charleston County about what impact this legislation could have on EMS operations should it become law, but a county spokesperson declined to comment.
Britt's family received a $3 million settlement from Mount Pleasant's municipal government in the time since his death. The family is continuing to reel from Britt's loss.
"My son needs his father and now he has to grow up without him for no reason," Britt's widow, Tabitha, said in a statement that was sent to Live 5 Investigates by McLeod Law Group.
She added that "we pray that no other family will ever go through what we have gone through. It is outrageous for a non-medical doctor to use a dangerous drug for non-medical reasons. It should never happen."
If you have a tip for Live 5 Investigates, call 843-402-5678 or send an email to tips@live5news.com.
Copyright 2021 WCSC. All rights reserved.