'Sleigh Ride' brings early Christmas gifts to Myrtle Beach children
Published: Dec. 23, 2020 at 4:32 PM EST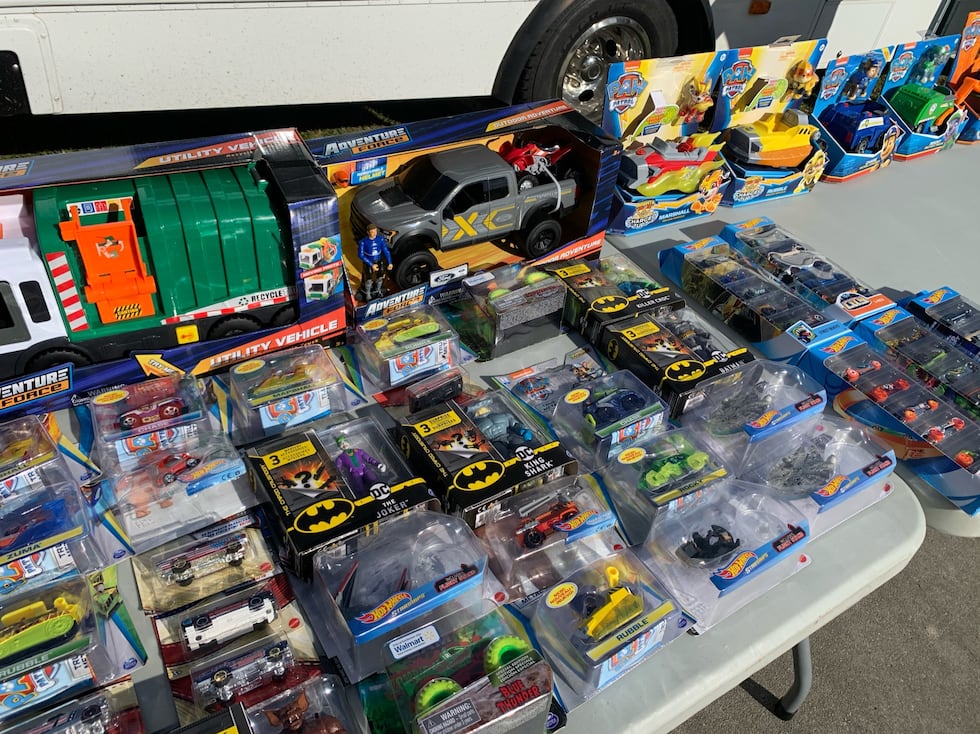 MYRTLE BEACH, S.C. (WMBF) - Christmas came a couple of days early for some kids in Myrtle Beach.
The Sleigh Ride toy handout brought loads of toys to neighborhoods Wednesday afternoon - about 1,500 to be exact.
The toys were unloaded and the kids had a chance to pick what they wanted from the tables.
After each child picks their toys, the gifts are loaded up again and brought to another neighborhood.
Jeremy Howard of Max Purpose - one of the organizations involved in the pop-up event - says it's important to give back to the community.
"Oh yeah, they're surprised. They're probably out there playing and then when they see us pull up and start laying out toys, I mean they go call their friends so we have a bunch of kids line up," Howard said.
He added they had enough toys to visit four neighborhoods Wednesday. Those toys are purchased by donations from the community.
This is the third year for the Sleigh Ride toy handout.
Copyright 2020 WMBF. All rights reserved.