'It was love at first sight': SC couple celebrates 70th anniversary during pandemic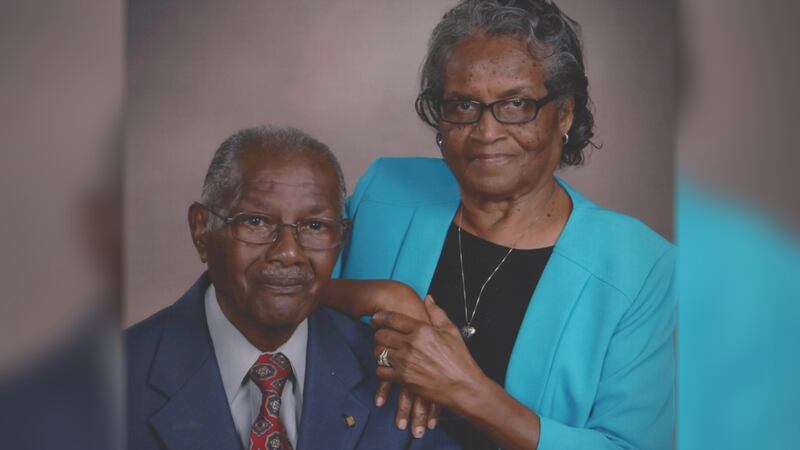 Updated: Oct. 29, 2020 at 6:58 PM EDT
CAMDEN, S.C. (WIS) - A Camden couple is celebrating 70 years of marriage.
While Dennie and Flossie Riley didn't expect to spend their anniversary sheltered away at home due to the pandemic, they still found a way to make the day special.
October 28, 1950, is the day Dennie Riley says his dream came true.
"At first sight, I said to myself, 'This is going to be my wife,' and it happened," he explained. Dennie and Flossie were married at their minister's home with a few witnesses.
But a month after their first anniversary, on Thanksgiving Day 1951, Dennie was deployed to Korea, leaving behind his pregnant wife, to fight in the Korean War.
"It was a horrible time over there. That war was terrible," said Dennie.
The couple's only way to communicate was by writing letters.
"The 2nd of October, 1952," read Flossie, as she looks at one of the letters she still has all these years later. "Dearest wife, only a few lines to let you hear from me. I am well at the present time. I received a letter from you today. We was proud to hear from you all. Most of all, proud to know you all and Calvin, that's our baby son, are doing fine."
Dennie didn't get to meet his first-born son until he was almost two years old.
"For 18 months I spent over there, it was like time would never come to an end," Dennie explained.
The couple thought that time apart would be the toughest battle they would face until Flossie was diagnosed with breast cancer in 1969.
"When I heard the word cancer, I was thinking of the end," said Dennie. "I was going to the hospital, driving through those red lights, and praying all the way to the hospital."
But Flossie beat cancer, and in the early 1990s, Dennie also won his fight with colon cancer.
"I thank the Lord for it," he said.
The couple says these tough times made them stronger.
"Things are not always going to be like we want them, but we have to accept the things as they are and keep going," Flossie noted.
Today, they have three children, five grandchildren, and six great-grandchildren. While COVID-19 has kept them from celebrating this big milestone with family, they are still taking time to cherish all the memories they've made over the last seven decades.
"I'm basically just thankful to the Lord that we are able to get around and see this many years together," said Flossie.
After 70 years together, while life hasn't always been easy for the Rileys, as the saying goes, it's always been worth it.
Their advice to a happy and successful marriage is to be patient, forgive and forget, and most of all, have a lot of love.
Copyright 2020 WIS. All rights reserved.