New surf park in Myrtle Beach could include brew pub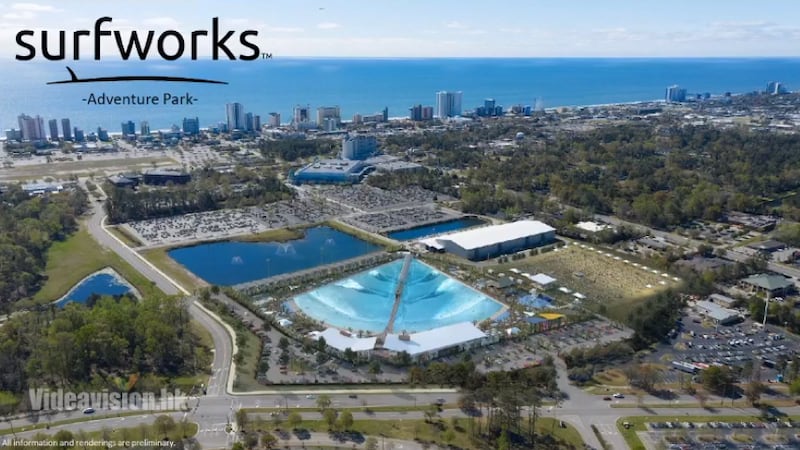 Updated: Jun. 16, 2020 at 7:52 PM EDT
MYRTLE BEACH, S.C. (WMBF) – A highly-anticipated surf park in Myrtle Beach is hoping to have a place for visitors to enjoy a drink while at the attraction.
The Myrtle Beach Planning Commission discussed a proposal on Tuesday to allow brew pubs in the city's entertainment zoning district, which includes where the surf park will be located in between Grissom Parkway and the Myrtle Beach Sports Center.
The developer told the planning commission the brew pub would be located within the building that will house a Surf Academy, a restaurant and retail area.
Now unlike a brewery, the brew pubs will only be for on-site consumption.
The planning commission didn't have any recommendations on the proposal. The Myrtle Beach City Council still needs to approve of the rezoning.
City leaders passed the second and final reading last month to enter into a lease agreement with Surf Parks LLC to develop a surf park and amphitheater.
RELATED COVERAGE | Myrtle Beach City Council approves development of surf park, amphitheater
The surf park and amphitheater will be able to accommodate professional and amateur surf contests, rock climbing contests, movie nights and more.
Project leaders said renderings have been completed and they hope to have all funding and permitting in place by May 2021 to start the 18-month construction process.
Copyright 2020 WMBF. All rights reserved.