Lawyers provide free representation at bond hearings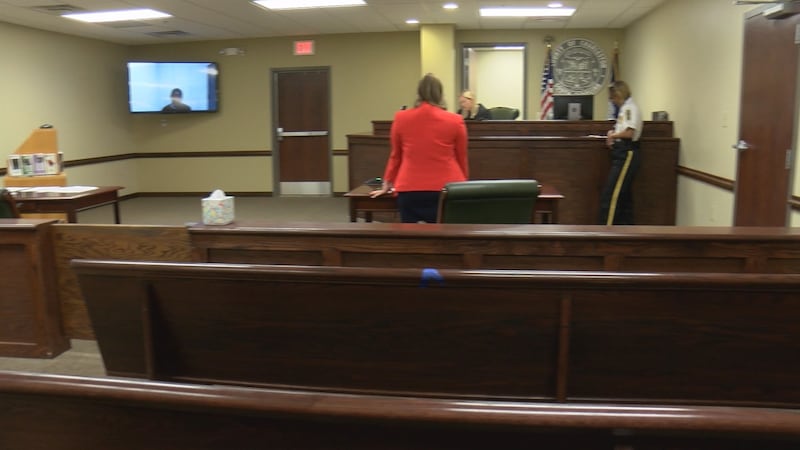 Updated: Jun. 5, 2020 at 9:31 PM EDT
CHARLESTON, S.C. (WCSC) - A group of lawyers are working together to provide free representation at bond hearings.
Allie Menegakis is a Charleston attorney working for Adams and Bischoff, LLC. She also is the founder of South Carolina for Criminal Justice Reform (SC4CJR)
The group's primary focus is to end racial disparity in the legal system, but as of last week they began offering free representation at bond hearings.
"The majority of people arrested in this state go to their bond hearing within 24 hours and do not have legal representation unless they can pay for one and arrange for a private attorney to get out there so quickly. That's very difficult to do for many people, whether they have the resources or not," Menegakis said.
There are five lawyers right now volunteering on behalf of the SC4CJR organization, but they are hoping to get more onboard. They schedule a lawyer to sit in the gallery of bond court and wait for a defendant who does not have a lawyer. Menegakis says the public defenders do a great job but there are not enough of them to go around.
"The problem is, especially with the amount of arrests that are going on, they don't have enough time to get to everyone," Menegakis said. "People that are arrested, for example from these protests - disobeying a lawful order or violation of curfew, things of that nature - they will likely not get a public defender or legal representation unless they arrange for and pay for a private attorney."
Menegakis says she knows it can be hard to face a courtroom by yourself.
"When I represented several people earlier this week, and some of them were protesters, when I told them I was going to be representing them for free, some of them broke down crying because they were just so scared," Menegakis said.
She says bond hearings are important because bond sets the tone of the case. It also determines when or if a defendant will be able to go home.
"If you don't get a bond you can afford there's a good chance you're going to be in jail for the entirety of your case," Menegakis said. "If people depend on you, you could lose your job or your home. When I was at the public defender's office, my entire case load was made up of people who were just too poor to get out of jail."
She says the Criminal Justice Coordinating Council has made huge strides in addressing the problem but there's still plenty of work to be done.
Copyright 2020 WCSC. All rights reserved.