South Carolina voters can expect new "touchless voting" procedures for June primaries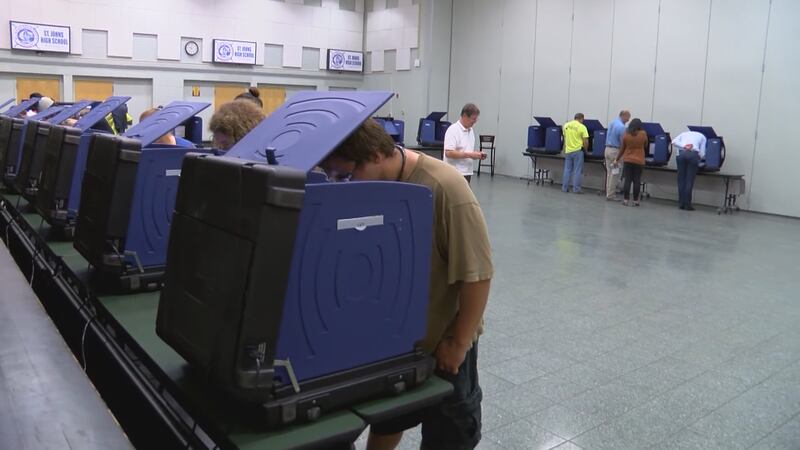 Updated: May. 28, 2020 at 6:58 PM EDT
CHARLESTON, S.C. (WCSC) - It could take longer for South Carolina voters to cast their ballots for June's primaries.
New procedures will be in place on June 9 to protect voters and poll workers amid the coronavirus pandemic.
"Touchless voting" will be the new process for casting a ballot. From the check-in process to selecting a preferred candidate on the voting machines' touch screens, social distancing and sanitation will be a top priority.
"When you get to the check-in desk, you'll hold up your ID instead of handing it to the manager," SC Votes' Director of Public Information Chris Whitmire said. "When you're handed your ballot to place in the ballot marking device, the managers are also going to hand you a cotton swab you'll use to make selections on the touch screen."
Election officials said the cotton swabs have been tested and seem to work as an easy and cheap alternative to voters' using their fingers to make their selections.
"We're all in this together. We're all doing this for the first time," Whitmire said. "With social distancing rules in place and these new procedures, it could take a little longer."
Polling locations could change, too.
"There are a number of polling places that have had to be relocated either because the facility will not let the county officials use the facility as a polling place due to COVID-19 or because the county doesn't have enough poll managers due to COVID-19 to open all the polling places," Whitmire said.
Voters can avoid those new procedures by using an absentee ballot. All South Carolinians now qualify for absentee voting for June's primaries. However, voters are running out of time to use this option.
"There is still time now, but you need to act now," Whitmire said.
Applications for absentee voting are due no later than June 5th at 5 p.m., and absentee ballots are due back to county voter registration offices by 7p.m. on the day of the election. The ballots can be returned in-person or by mail.
Whitmire said voters are encouraged to wear face masks and bring their own pens, though it is not a requirement.
For more information: https://www.scvotes.org/south-carolina-voting-information-page
Copyright 2020 WCSC. All rights reserved.