Senior Spotlight: St. James High student completing second senior year after suffering brain injury in car crash
Updated: May. 14, 2020 at 5:15 PM EDT
HORRY COUNTY, SC (WMBF) - St. James High School senior Pierson Thames missed his first go-around in 2018 after a car accident.
Thames is still recovering from a traumatic brain injury following the accident and is bravely completing his second senior year.
"It's been amazing. The teachers have been so amazing and really helped me through everything I went through. I can just feel their souls with me all the time," Thames said.
Thames being alive today is a miracle. On the day of the crash, he was "T-boned" by a car that ran a red light.
"No one could open the door or anything because the car itself, the door was bent, so I was basically trapped," Thames said. "There were these two guys that just appeared out of nowhere and ripped the door off its hinges."
Since that day, Thames has undergone 20 months of speech and physical therapy all with determination, positivity and a strong faith.
"I don't even know how. I feel like it was a joint between God and medical experts," Thames said.
As he thinks back and remembers the treasured moments before the accident - like when he was in marching band and being the kicker for the St James High School football team - he lights up. Now, however, Thames' eyes are set on college and his life's mission.
"History has always been my main focus in school," he said.
One day, he looks to attend Samford University, Alabama's top-ranked private university, and eventually travel to Israel to study studies and archaeology.
As Thames is able to walk confidently and takes each step toward his bright future one day, he offers a reminder for all.
"Never be afraid and do what you want to do, and do the right, never the wrong," he said.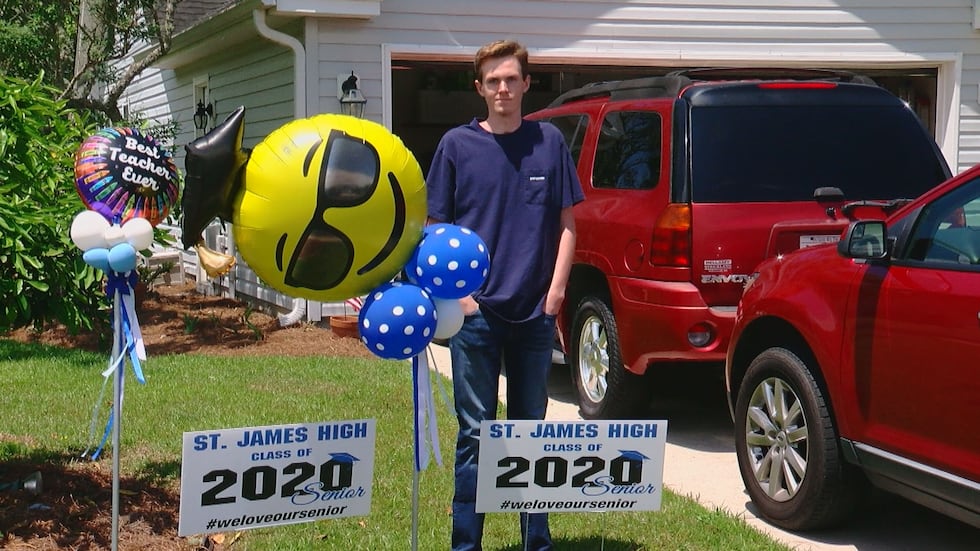 When asked what his wish is for the long awaited high school graduation he said, "I'd ask for friends and family to join and gather and be a part of a celebration of me graduating."
Copyright 2020 WMBF. All rights reserved.