Horry County Council approves ordinance to roll out opening plan without extending localized state of emergency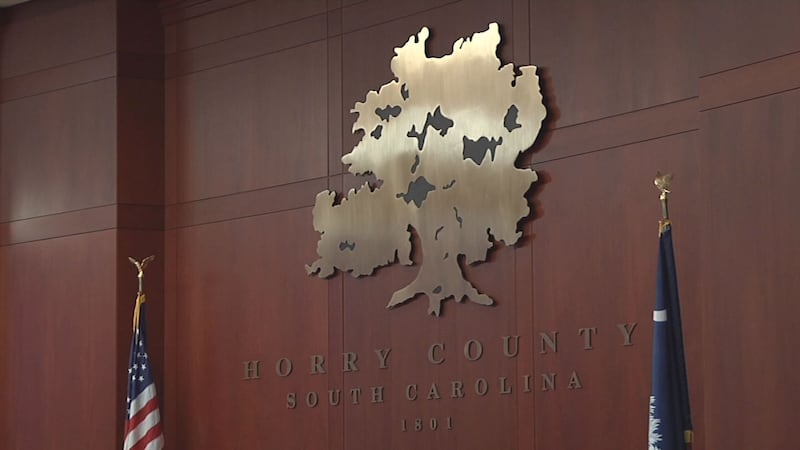 Updated: May. 13, 2020 at 11:03 AM EDT
CONWAY, S.C. (WMBF) – The Horry County Council passed an ordinance to allow the county administrator to roll out an opening plan without extending a state of emergency for the county.
The ordinance passed on a 10-2 vote Wednesday morning during a virtual meeting, with council members Al Allen and Johnny Gardner voting in the negative.
Following the vote, Vaught asked council chairman Johnny Gardner if the ordinance means the county remains under a state of emergency.
Gardner responded the ordinance rescinds Horry County's state of emergency, but recognizes Gov. Henry McMaster's state of emergency for the entire state of South Carolina.
"There is no localized state of emergency," Gardner said.
In addition to ending Horry County's state of emergency, the ordinance will help with economic recovery and set a phased approach for reopening county facilities. Also, the administrator will have temporary authority to develop phased openings for public buildings.
Emergency management director Randy Webster said he developed a classified pandemic response dependent on allowing the county administrator to make decisions. With the ordinance approved, the county will move to Level 3 operations, which allows for lower restrictions and provides for safety measures, he said.
According to Webster, parks and recreation and the libraries will not open at the same time because they need to be prepped to ensure the safety of staff. He added that other departments have been operational, so a phased-in approach will be along the lines of what they've already been doing.
The plan can be adjusted by levels depending on the situation, Webster said.
Another part of the order council approved repeals a county ordinance suspending amusements. According to Gardner, the governor's restriction on amusements across S.C. remains in effect. However, if McMaster's order were to be lifted immediately, Horry County would be the only ones banning the use of amusements.
If no action had been taken Wednesday, the county's emergency order would have expired at 12 p.m., thereby allowing county buildings to open without any restrictions.
The council first met on Tuesday, where they discussed extending the state of emergency, but some council members were concerned about taking that action.
RELATED: Some Horry County Council members voice concerns over extending state of emergency
During the first virtual meeting, it was discussed that the county is moving into a recovery phase and extending the state of emergency would allow leaders to continue to maintain recovery efforts. The emergency declaration encourages use of online service by waiving fees, modifying county office operations and purchasing needed Personal Protective Equipment for staff.
It was made clear the emergency declaration does not prohibit residents from any kind of activity, but instead, it reminds the community of the governor's executive order.
Copyright 2020 WMBF. All rights reserved.