Police: Shoplifter who says she has COVID-19 charged with knowingly exposing several people at Kroger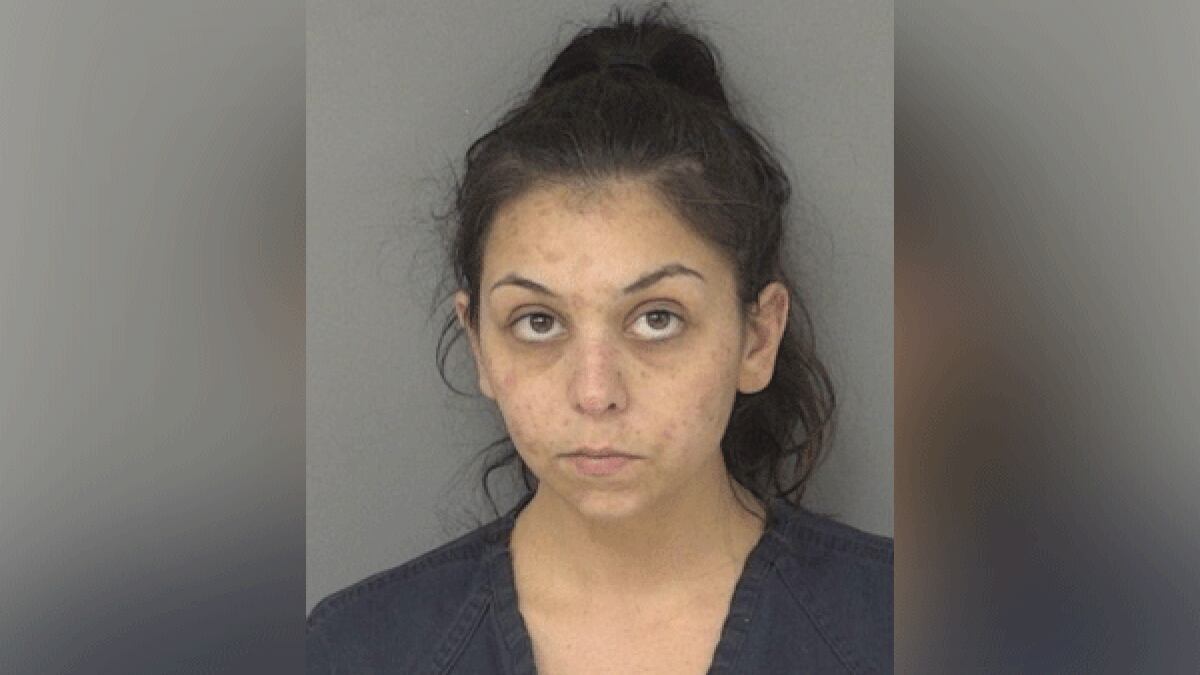 Updated: Apr. 8, 2020 at 6:22 PM EDT
SHARONVILLE (FOX19) - Police said they arrested a woman who told them she recently tested positive for COVID-19 and charged her with knowingly exposing several people to the highly contagious virus at a Cincinnati area grocery store.
Stephanie Incarnato, 28, of Dayton was arrested just before 3 p.m. Tuesday at Kroger on the corner of U.S. 42 (Lebanon Road) and Fields Ertel Road, court records show.
Sharonville police charged her with exposing others to contagion, a misdemeanor, and three felony charges: two for possession of drugs and one for theft.
According to a criminal complaint Incarnato stole $1,280 in groceries.
She "did knowingly expose Kroger employees and present members of the general public to COVID-19 after knowingly having positive COVID-19 test results, commit a theft offense at Kroger," police wrote in her criminal complaint.
Sharonville police say after she was arrested and put in handcuffs, Incarnato told them she was having trouble breathing so an officer called for medics.
"As they're putting her in the back of the cruiser she is like, 'uh, I have that, uh, uh, coronavirus,'" Dana Taggart with the Sharonville Police Department said.
Police say Incarto was not attempting to infect merchandise at the store and was not displaying symptoms of the virus.
According to Sharonville police, she also claimed to be pregnant and had swallowed narcotics.
Incarnato was found with crack cocaine and another substance, a crushed white powder, according to court records.
Sharonville police said she was first taken to UC Medical Center where she refused evaluation and medical treatment. She was not tested for COVID-19 since she was not displaying any symptoms.
As of 12 p.m. Wednesday, officers had not found anything that would indicate Incarnato has been tested or has had a positive test result, they said.
A spokesman for the Hamilton County Sheriff's Office said she is at the jail but is being isolated and will be for 14 days to ensure no one is exposed. She also will be monitored, David Daugherty, a spokesman for the Hamilton County Sheriff's office said.
Incarnato initially told officers her name was Lauren and she was only identified after being fingerprinted at the Hamilton County Justice Center, Sharonville police said.
Police said they still did a deep clean on the cruiser she rode in and they are keeping a close eye on the people who came in contact with her, "Still something we're going to take very seriously. Just as she was making that claim we're not going to say, 'oh, well you're lying.' We have to take her word for that and take every precaution necessary and make sure we're keeping everybody safe," said Taggart.
Incarnato has a felony warrant through Montgomery County.
Kroger did not respond directly to questions about the incident but did say they are stepping up how much they clean their stores to prevent the spread of the coronavirus.
Complete coronavirus coverage | County-by-County COVID-19 tracker
Copyright 2020 WXIX. All rights reserved.