Venomous snake gets stuck in 3-month-old's stroller in Goose Creek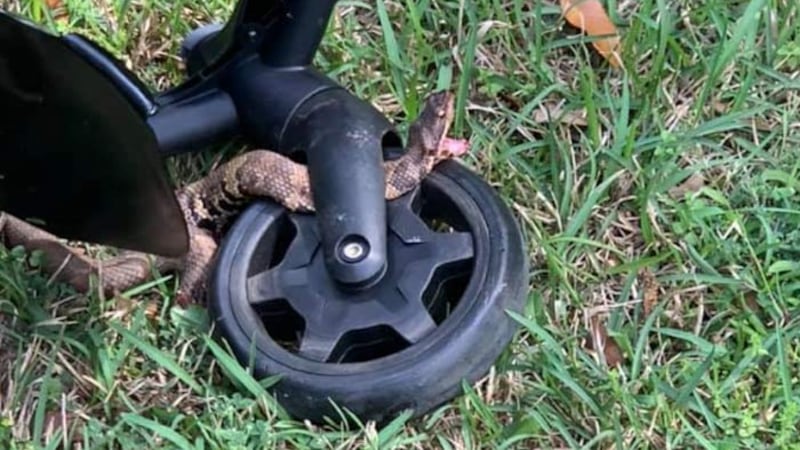 Updated: Mar. 30, 2020 at 10:58 AM EDT
CHARLESTON, S.C. (WCSC) - A Goose Creek resident says a venomous snake got caught in the stroller as she was taking a walk with her 3-month-old daughter in the Brickhope Greens neighborhood.
Janna McNabney says she didn't realize the snake was there at first.
"I thought my wheel got stuck, so I did what we all do and push it back and forth to get it unstuck," McNabney said. "Well, I saw something flopping around and found this."
She's sending a reminder to people to keep a look out for snakes this time of year and posted about the incident online to warn others.
She says when she first saw it she thought the snake was crawling up the stroller, so all she could think about was getting her baby out of the stroller.
McNabney and her daughter are both safe.
She says her husband was at work when the incident happened and her mother-in-law got the snake out of the wheel.
A wildlife expert says the snake appears to be a Cottonmouth and is also known as a water moccasin.
McNabney says her dogs were bitten by a Copperhead snake last year in her backyard.
Copyright 2020 WCSC. All rights reserved.