S.C. on the verge of a 'blood emergency' because of coronavirus fears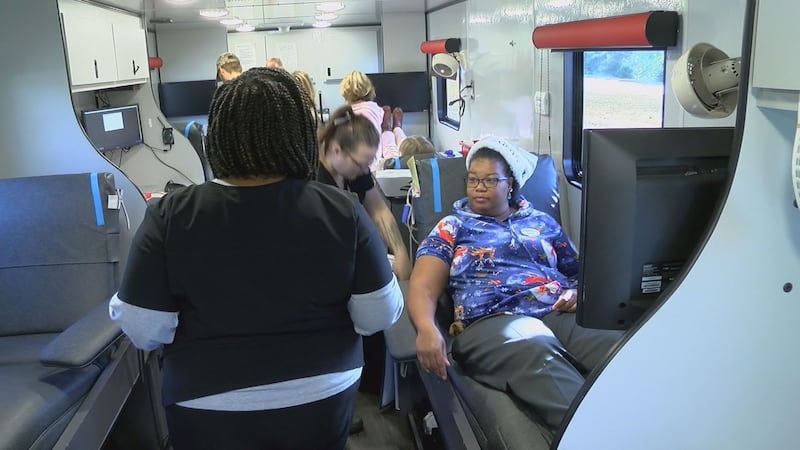 Updated: Mar. 18, 2020 at 8:24 AM EDT
CHARLESTON, S.C. (WCSC) - Organizations that take blood donations across the country have been severely impacted by coronavirus fears.
In South Carolina, about 50 Red Cross blood drives have been canceled due to regular partners, like high schools, colleges and businesses, closing. Across the country, nearly 3,000 Red Cross blood drives have been canceled.
"It's totally safe to donate blood," executive director of Red Cross Lowcountry SC Ashley Henyan said. "There has been no evidence of coronavirus being transmitted through a blood transfusion, or any other respiratory virus worldwide being transmitted through a blood transfusion. No evidence at all."
She said if people still feel uneasy about giving blood, they are asking for financial donations during this critical time.
"We are on the verge of a blood emergency due to coronavirus concerns," she added. The Red Cross estimates they've lost about 1,500 pints of blood in South Carolina. Each pint can save up to three lives. The Blood Connection estimates a loss about about 8,500 pints of blood.
There are fixed sites for the Red Cross in West Ashley off Sam Rittenberg Boulevard and in Mt. Pleasant off Houston Northcutt Boulevard where you can donate. The Blood Connection has a site in North Charleston off Core Road. You can make an appointment on their websites, which are linked below.
The Red Cross has added extra precautions to those going to their sites to donate. They are checking everyone's temperature at the door. If it reads over 99.5 degrees, you will not be allowed in. You will also be given hand sanitzer and have to go through a checklist which asks if you've been to any high-risk areas or have been in contact with someone who has the coronavirus.
You can find more information on how to donate blood or money by clicking the following links:
Copyright 2020 WCSC. All rights reserved.