Debate begins in S.C. over allowing transgender youth to compete in girls' sports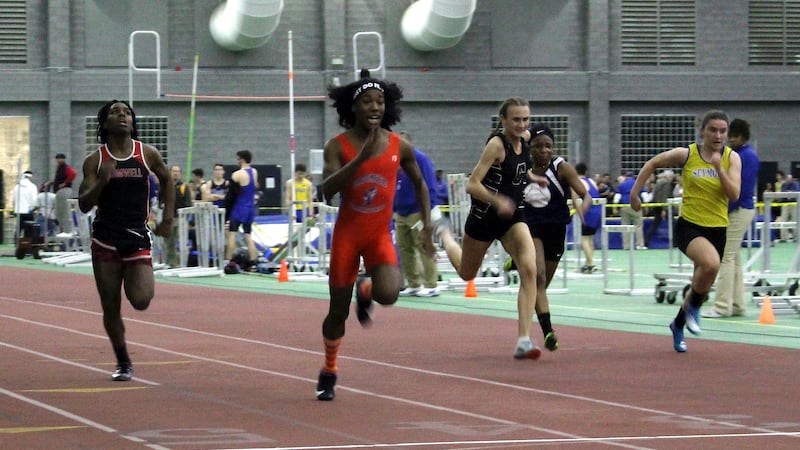 Updated: Mar. 4, 2020 at 11:27 PM EST
COLUMBIA, S.C. (WIS) - A group gathered at the State House on Wednesday to oppose allowing transgender youth to participate in some high school sports in South Carolina.
State Reps. Ashley Trantham, Garry Smith and John McCravy, along with female high school and collegiate athletes and Concerned Women of America announced their support for the Save Women's Sports Act.
The proposed bill comes after the South Carolina High School League's decision to pass a policy allowing transgender girls -- students who were born male but identify as female -- to compete in girls' sports. That happened back in 2016.
The Save Women's Sports Act would essentially not allow transgender girls and women to compete in sports at the high school or collegiate level.
The new legislation hasn't officially been introduced in the state yet, but is already drawing major attention from both sides of the aisle.
"What this is about, is fairness in women's sports," Sen. Richard Cash, R-Anderson County, said.
Read the bill in full (story continues below):
Advocates for Save Women's Sports Act say their goal isn't to prevent transgender women from competing altogether. The bill outlines a co-ed division in which transgender athletes would be able to compete -- if schools chose to participate in co-ed sporting events.
Proponents said they want to ensure that women who aren't transgender have a fair chance at scholarships and other merits when competing in sports.
That is something with which members of the Harriet Hancock LGBT Center disagree. They said hormone treatments taken to transition at a young age would level the playing field.
"There's a fundamental change to their physiologically," Mathew Butler, with the Harriet Hancock LGBT Center, said.
But lawmakers at the press conference said they believe the differences between transgender female athletes and biological female athletes go above and beyond hormones.
"Hormonal treatment is not going to change someone's bone structure," Cash said. "And it's not going to allow a young woman to run as fast or jump as high as a young man who has now decided they are a young woman."
Butler argues there's more to sports than just physical characteristics.
"Everyone has abilities," he said. "Everyone can train. Everyone can practice. Everyone can go through drills. In whatever sport that they do."
Watch the full press conference on the proposed Save Women's Sports Act (story continues below):
Lawmakers who do not support the Save Women's Sports Act say the whole debate is a distraction.
"I think we should be focusing our time on the critical needs that we have in the state, and not trying to divide our members," Rep. Seth Rose, D-Richland County, said.
The ACLU gave the following statement against ​the Save Women's Sports Act:
"There is no evidence to prove that being transgender gives girls who are trans an inherent advantage over girls who are not. Given that legislators who participated in today's press conference are the same people leading the fight against bodily autonomy in South Carolina, it is clear that this bill is nothing more than another form of political overreach driven by a desire to diminish our freedom."
Copyright 2020 WIS. All rights reserved.