Report: SC's Lowcountry, Charleston faces high risk of earthquake damage
Updated: Dec. 18, 2019 at 5:18 PM EST
CHARLESTON, S.C. (WCSC) - A new report shows the Lowcountry is one of the only areas along the East Coast at high risk for damage from earthquakes.
According to the US Geological Survey's earthquake prediction model, Charleston is ground zero for a potential disaster with damage comparable to what's caused by shaking in California.
The study says there's a higher risk for damage because more people live and work in these areas, and better methods have allowed experts to refine their earthquake hazard predictions.
The possibility of Charleston seeing California-level damage from shaking in 100 years sits between 36 and 74 percent, just one bracket below the Golden State's chances.
Officials say 1 in 10 people in the U.S. now live in high-hazard areas where strong shaking is likely during their lifetimes, according to the USGS, and during the past six years, strongly felt earthquakes have occurred in 21 states, including South Carolina.
These models are used by local governments, industries and more to make decisions on building codes and insurance among other things.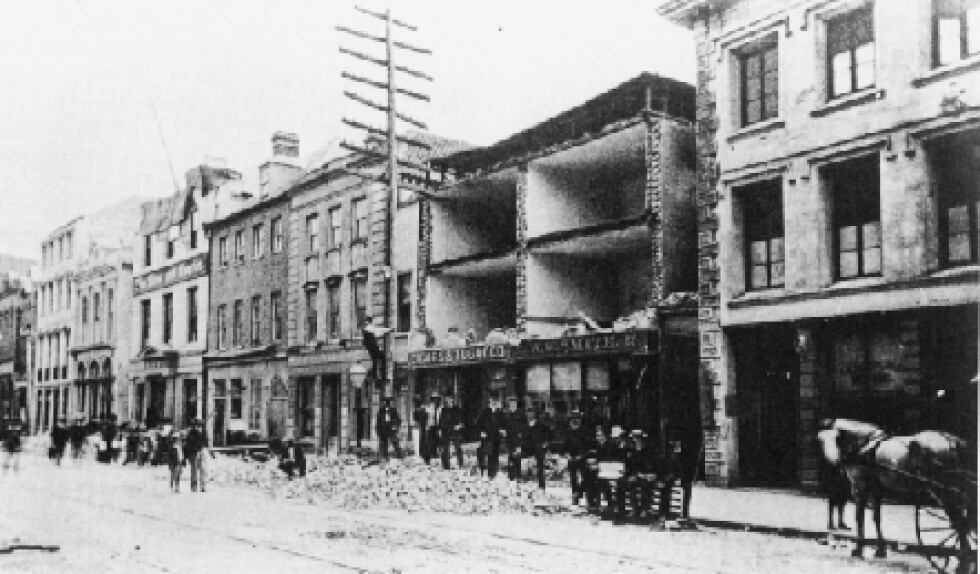 The Lowcountry's history provides a strong reason to take the threat of an earthquake seriously. The epicenter of the largest earthquake ever recorded along the eastern United States seaboard was just outside of Charleston on August 31, 1886.
Most people had gone to bed by 9:51 p.m., when the estimated Magnitude 7.3 quake struck.
Sixty people died in the quake and many of the city's brick and masonry buildings had crumbled. Those that remained standing had cracks and other scars from the violent shaking.
That shaking reportedly damaged structures as far away as 200 miles from downtown Charleston and was felt from Cuba to New York and as far west as the Mississippi River, according to the South Carolina Department of Natural Resources.
According to a study commissioned by SCEMD, an earthquake of similar magnitude occurring today would result in tremendous loss of life, severe property damage and extreme economic loss.
The Lowcountry Hazards Center is studying how earthquakes would create those impacts.
The College of Charleston professors who operate the center are taking a more localized look at how the Holy City's buildings and other infrastructure would respond.
"We have a stock of older buildings that were not built for earthquakes, whereas out west, they have a lot less of that, simply because they happen more often. Earthquakes will tell you which buildings are bad with earthquakes," said Steven Jaume, an asst. professor of Geology and Environmental Geosciences.
Different areas across the country react to earthquakes in different ways, and that's what researchers are trying to understand.
"One of the problems we have here back on the eastern half of the country is we don't have earthquakes as often, which means we have far fewer recordings of how the ground moves in order to base our estimates of future earthquakes on," Jaume said.
Officials say new research will go far in helping prepare the Lowcountry for when an earthquake strikes.
"These sorts of maps just remind people and policy makers, as well as planners, that just because it happened a long time ago doesn't mean our risk isn't still here," said Dr. Norman Levine, asst. professor and director of the Lowcountry Hazard's Center.
The center's more localized report is set to be released in March.
Copyright 2019 WCSC. All rights reserved.