Horry Co. teacher says Governor's proposed $3,000 raise could help her retire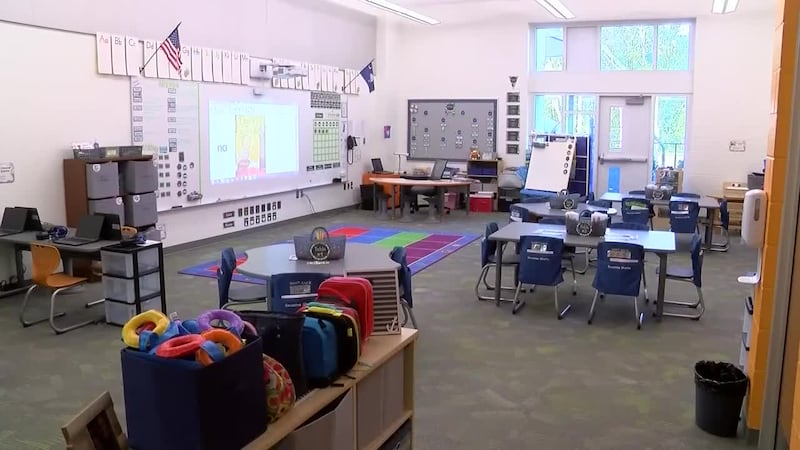 Published: Dec. 15, 2019 at 10:05 AM EST
HORRY COUNTY, SC (WMBF) - A proposed $3,000 raise by Governor Henry McMaster is giving many teachers hope the state is moving in the right direction.
"It'll put South Carolina teachers in the top 25 of all the states, that's a place we've not been before," McMaster said when he announced the proposal.
Pam Moore has been a teacher for 24 years and said this pay increase couldn't have come at a better time.
"That money would be great, it would really help and I would put it in my savings account to help me retire," Moore said.
Moore said when she started teaching she was in Marion County but said something drew here to Horry County more than a decade ago.
"Was the main reason I wanted to come to Horry County was the pay increase," said Moore. "I had to go where the money was."
Though South Carolina is one of the lowest paying states for teachers in the nation, with an average pay of $50,000, more than 2,200 teachers in Horry County are making above that with the average teacher salary being around $54,000.
The 2018 S.C. School Report Card says at Aynor High School, the average teacher made $59,000 in 2018. Loris High and Elementary School teachers averaged $57,000.
But that's still below the national average of $59,000 and Moore said she and many others have had to find second jobs to make ends meet.
"I have to have a second job now," Moore said. "To make ends meet. Both my children in their 30s make more than I do and I've been teaching 24 years, close to retirement, and I don't know if I'm going to be able to retire."
Moore said the lack of pay and demanding hours is something she believs has played a part in the high turn over rate for teachers.
So WMBF News reporter Casey Watson asked her: What kept you around for 24 years, having a family, and a second job, and working 80 hour weeks several times a month?
"I love it. I really do, I love the kids. Like at the alternative school, if you get one that you can get through to it just makes it all worthwhile," Moore said.
McMaster said the initiative would cost the state $211 million in the next fiscal year if approved. It would be funded entirely by the state.
Copyright 2019 WMBF. All rights reserved.