Interim Sheriff Carter Weaver wins Georgetown Co. Sheriff's GOP Primary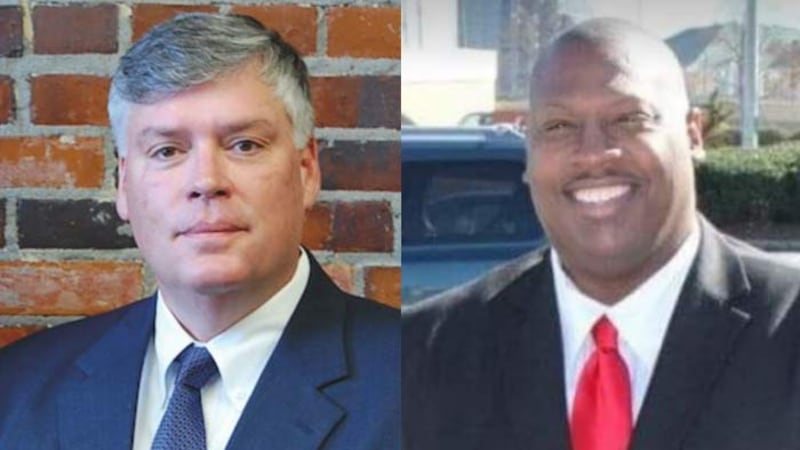 Updated: Dec. 3, 2019 at 11:25 PM EST
GEORGETOWN, S.C. (WCSC) - Georgetown County officials have announced Carter Weaver as the winner of the Republican primary for the sheriff's race.
Weaver currently serves as the interim sheriff after Lane Cribb, who served as sheriff since 1992, died on September 19 after a brief illness.
He ran against former Georgetown County Deputy Darryel Carr in the primary. Carr had previously run for the sheriff's seat twice.
Weaver received 5,419 votes while Carr received 1,457 votes. That means Weaver will end up being the only name on the ballot when voters return to the polls for a special election on Feb. 4.
That's because a Democratic challenger who had filed to run failed to submit mandatory paperwork before the deadline. That candidate was then disqualified, Georgetown County election officials said Monday.
Weaver was Cribb's assistant sheriff for 18 years. He says he wants to continue working on issues like traffic, opioids, and safety when it comes to school-aged children.
"We have very low crime rates and high clearance rates and doesn't just happen by magic," Weaver said. "It happens with hard work and that's what I want to continue."
Even though the winner of the primary will be the only name to appear on the ballot in the special election, Georgetown County spokesperson Jackie Broach said a write-in candidate could still run.
The special election will determine who will serve as sheriff until January 2021 to complete the term of Sheriff Lane Cribb.
The regular general election in November 2020 will then decide who will serve as sheriff for the next four years, beginning that January.
Copyright 2019 WCSC. All rights reserved.