FIRST ALERT: Warming up into the work week, watching rain late week
Published: Nov. 3, 2019 at 7:17 PM EST
MYRTLE BEACH, SC (WMBF) - One more chilly night before we see a slow and steady temperature rebound into the week.
Tomorrow morning, a similar chill in the air as temperatures stay in the low 40s on the coast and inland down into the middle 30s. Sunny skies start us off, with partly cloudy skies arriving into the afternoon. Highs reach into the middle to upper 60s.
An approaching weak cold front will try to make a move through the Carolinas on Tuesday. Winds ahead of the front will bring the high temperatures to the lower 70s with just a few isolated showers throughout the day. Most locations should remain dry from this cold front with no major drop in temperatures by Wednesday or Thursday.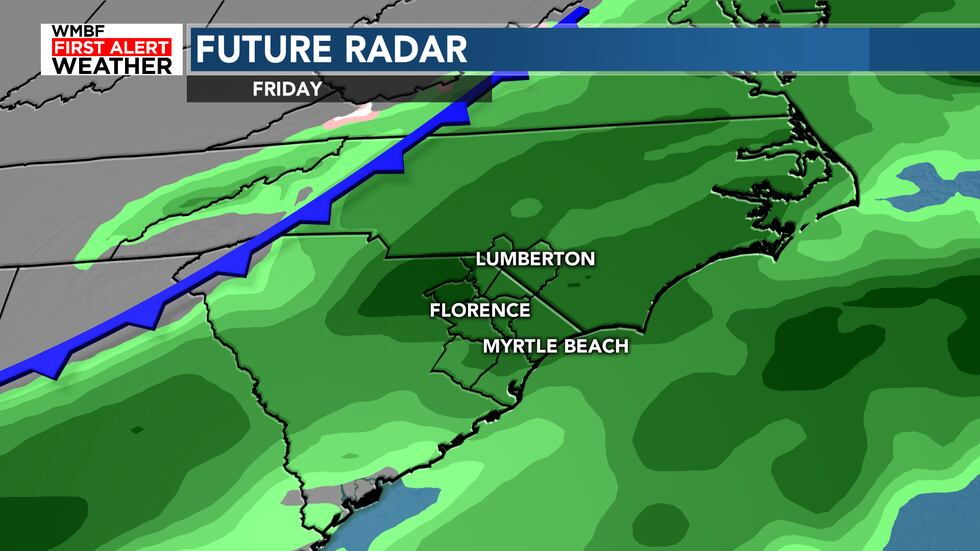 Our next big weather maker looks to arrive toward the end of the work week with a strong cold front on Friday. As of now, showers are looking more likely with a big temperature drop by next weekend. We will keep an eye on that as we head throughout the work week.
Copyright 2019 WMBF. All rights reserved.