Police: Secretly recorded videos surface on porn site from locker rooms at Limestone College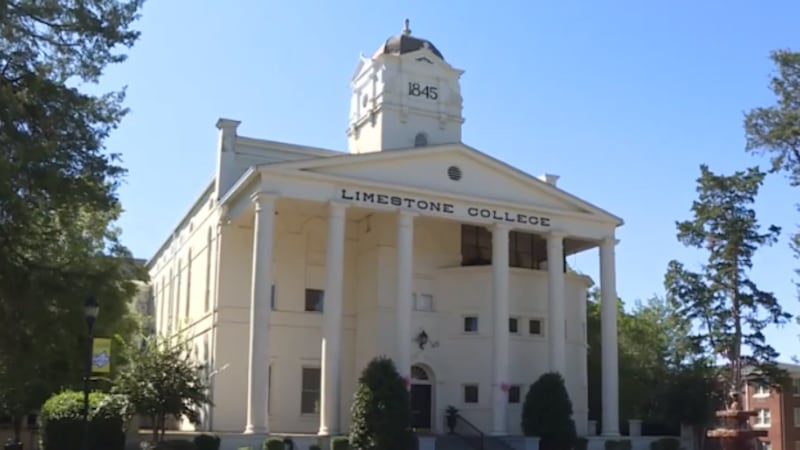 Updated: Oct. 17, 2019 at 8:00 PM EDT
GAFFNEY, S.C. (WMBF) - Gaffney police have launched an investigation after videos surfaced on a porn site showing former female-athletes from visiting schools inside Limestone College locker rooms.
Police confirmed to WYFF News on Thursday that other universities and colleges are involved in the case.
"Another university was notified by a concerned parent and that's what kind of got the ball rolling, so to speak," Gaffney police Detective Brian Blanton said. "And I think that university reached out to Limestone."
A police report was filed Oct. 10 by a Gaffney police officer who stated that five different videos were recorded of five different female teams in the male soccer locker room.
The videos were taken down from the porn sites over the past day, police said.
The report said the alleged incidents occurred between September 2012 and October 2013.
All of the women were recorded without their knowledge, according to the police report.
According to the police report, in all of the videos, the women can be seen showering and changing clothes.
The videos appear to have been recorded from a sink in the male locker room, the police report said. The person who planted the camera is not believed to be a Limestone student, police said.
Police said the women in the videos were on teams visiting Limestone.
"We haven't discovered anything that leads us to believe that anybody from Limestone was involved in the filming or being filmed," said Blanton.
Limestone College officials released the following statement:
"Since being made aware of the alleged incident on our campus, the Limestone Campus Safety Department and other College officials have been assisting the Gaffney Police Department with its investigation. Our primary goal continues to be the safety of our students, faculty, staff, and guests. We are fortunate that such alleged incidents are highly uncommon on our campus, and they certainly will not be tolerated. Limestone College is as safe as any institution in the nation. It is unfortunate that an individual or individuals might have violated the terms under which we are gathered as a community at this College. We will continue to cooperate with the proper law enforcement authorities as the investigation moves forward. Because this is an ongoing matter, we will be unable to comment further until the investigation is completed."
Copyright 2019 WMBF. All rights reserved.