'I was curious about jihad': Accused ISIS sympathizer arrested at Charlotte airport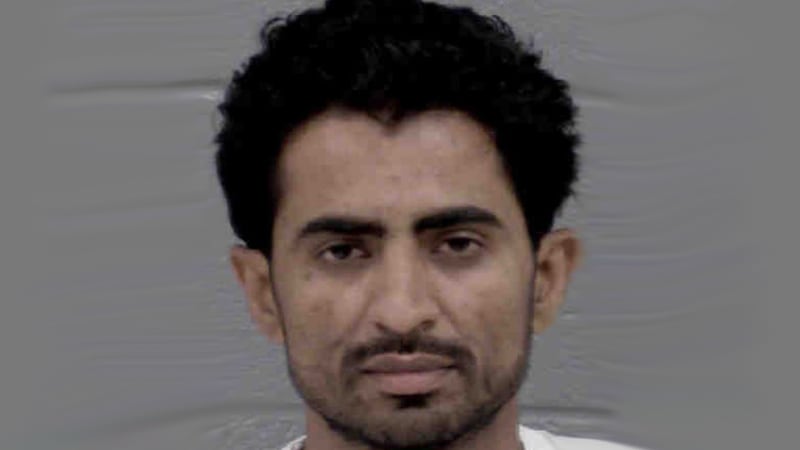 Updated: May. 1, 2019 at 5:09 PM EDT
CHARLOTTE, NC (WBTV) - A man was arrested at the Charlotte Douglas International Airport on Tuesday en route to the United States from Pakistan.
Waqar Ul-Hassan was charged with two counts of making a false statement involving terrorism stemming from two interviews with FBI agents in May and October 2015.
According to an affidavit filed in federal court on Tuesday, Hassan has ties to and provided or attempted to provide financial support to both ISIS and a Pakistani terrorist group called Jaish-e-Mohammed, more commonly known as JeM.
The complaint said Hassan's family moved to the United States from Pakistan in 1999, originally settling in Brooklyn, New York before moving to Virginia. Hassan, the complaint said, is a naturalized American citizen who also retained Pakistani citizenship.
During an interview with FBI agents in May 2015, the complaint said, Hassan told agents "he did not support any terrorist groups or extremists, and did not know anyone who was a member of a terrorist or extremist group."
Separately, during an interview with agents in October 2015, the complaint said, Hassan told agents "he never tried to send money to Syria for ISIS and that he never asked [Individual A] about sending money to ISIS."
Federal prosecutors allege both statements were false and both were made after Hassan had been advised that it was a crime to lie to the FBI.
The complaint includes two statements Hassan is alleged to have written in November 2015 outlining both false statements.
The first statement included in the complaint said the following:
"I met with Mujahiden in 2014, while in Pakistan. I traveled to the Border and stayed with them two or three days. I also spent half a day at their Mosque in Deska. I went there because I was curious about jihad. I wanted to find out how they do jihad. I talked to... a representative of the Mujahiden about jihad several times. I gave between $400.00 & $500.00 for the Mujahiden medrasa. This Mujahiden is known as Jaish."
The second statement said:
"Between 2013 and 2014 I traveled...around the city of Gujrat and surrounding area collecting money and food for Jaish Mujahiden. I did this two or three times. In 2014, while staying with Jaish Mujahiden the ytold me about an attack on Indian soldier they conducted the previous year. They showed me a news video of the attack. I also past out a newspaper that Jaish Mujahiden uses to recruit people and collect money. I lied becasue I was scared of getting in trouble because I participated in collecting money, food and passing out the newspaper for Jaish Mujahadin which is a terrorist group but they also help the poor in Pakistan."
Elsewhere in the charging document, Hassan is alleged to have admitted that he attempted to send $150 to ISIS "[b]ecause [he] was angry about what was happening to the Muslims around the world, [he] was serious about sending $175.00 to the Jihadists in Syria."
According to the complaint, Hassan left the United States for Pakistan in March 2016 and had not returned to the United States until his arrest in Charlotte.
Court records show Hassan made a first appearance in federal court in Charlotte on Wednesday and his case is being transferred to Virginia. Jail records show he is being held in the Mecklenburg County Jail.
Copyright 2019 WBTV. All rights reserved.