Crews battle storage barn fire in the Pee Dee
Published: Mar. 26, 2019 at 12:51 PM EDT
FLORENCE COUNTY, SC (WMBF) – Firefighters battled a structure fire Tuesday morning in Florence County.
Crews responded to the blaze on West Lucas Street at about 10:30 a.m., according to an online post from West Florence Fire-Rescue. Firefighters found a fully involved storage barn upon arrival.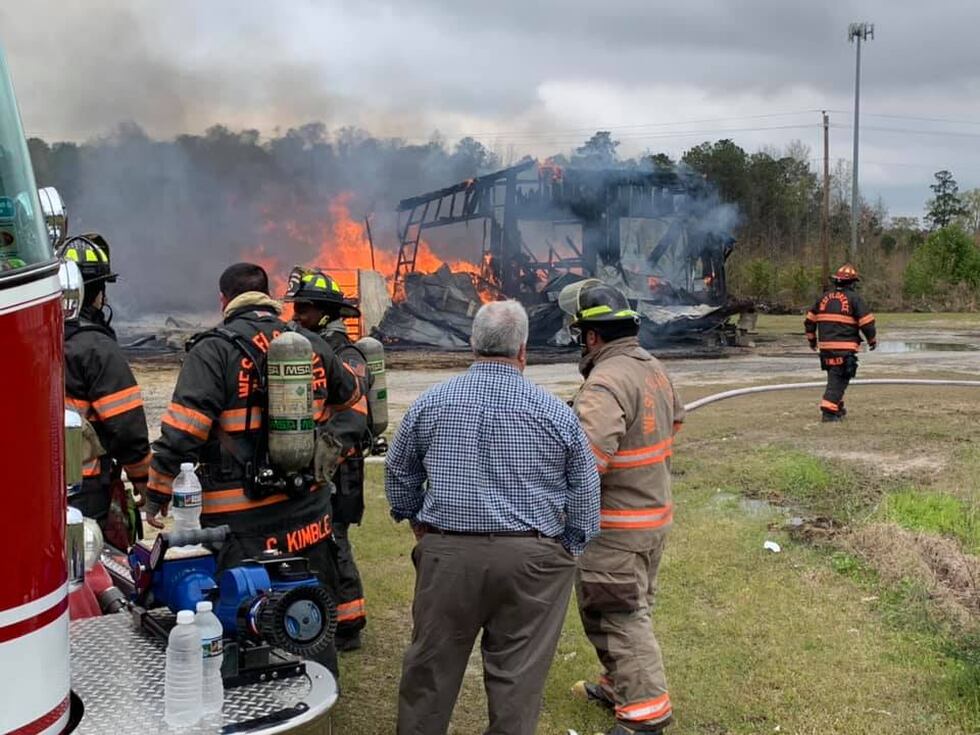 There were occupants in the building at the time of the fire, the post states.
The cause of the blaze was not immediately known.
Copyright 2019 WMBF. All rights reserved.