Search warrants offer first details of NC-9 criminal investigation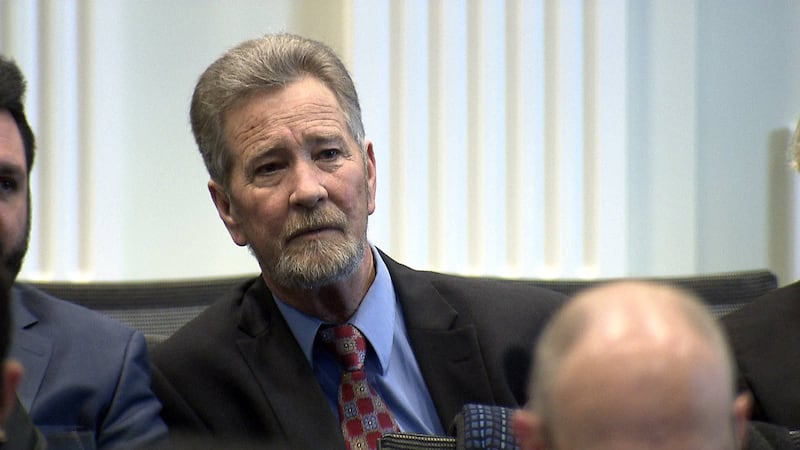 Updated: Mar. 13, 2019 at 12:27 PM EDT
Three search warrants were unsealed Wednesday, giving new details in the ongoing criminal investigation into allegations of election fraud in North Carolina's 9th Congressional District and other races in Bladen County.
The release comes one day after a judge ordered they be released.
WBTV and a coalition of more than a dozen media outlets took legal action last week to unseal the three search warrants, which had previously been secret.
The search warrants, which were executed in December 2018 and January 2019, and attached affidavits outline why investigators needed access to otherwise private information--in this case phone and bank records--reveal new details about the ongoing criminal investigation into Dowless.
The affidavits include interviews conducted between October and December 2018 with multiple people who worked for Dowless in 2016 and 2018 and who were indicted along with Dowless by a Wake County grand jury on charges related to the 2016 general election and 2018 primary.
DOCUMENTS: Click here to read search warrants | WARRANT ONE | WARRANT TWO | WARRANT THREE
According to the affidavits, at least one interview for the investigation--done in October 2018, before that year's general election--were conducted jointly with agents from the North Carolina State Bureau of Investigation and an agent with the Federal Bureau of Investigation.
Multiple affidavits include interviews with two women who said Dowless paid them to get people to request absentee ballots in the 2018 primary and, later, paid them to have the voters fill out the absentee ballots, witness them and collect them. According to the affidavit, Dowless paid $5.00 for each absentee ballot request form the women turned in and, later, an additional $5.00 for every absentee ballot the women collected and witnessed.
The same affidavit said agents with both the FBI and SBI witnessed Dowless withdraw cash from two different ATM's in Bladen County in early May 2018. According to the affidavit, individuals met Dowless within close proximity to his cash withdrawl and then went to the same ATM to make transactions.
The affidavit said Dowless does not have an account with the State Employees Credit Union, the institution that runs the ATM's used by Dowless and upon which the search warrant was served.
In response to the affidavit, Dowless' attorney, Cynthia Adams Singletary, issued the following statement:
"I will go on record on behalf of Mr. Dowless to say he DOES NOT have a checking account, and there has certainly been no checking account located in his name. He told me that the learned his lesson many years ago that he never wanted a checking account again in his life after an ex-wife cleaned out his bank account. Mr. Dowless visited this CashPoints ATM on numerous occasions to get cash from his Disability card that is provided by the U.S. Social Security Administration once a month. He has been receiving his disability for the past 7 years after he had a massive heart attack, from which he nearly died."
A second affidavit included interviews with Matthew Mathis and Caitlyn Croom, who worked for Dowless in the 2016 election, said the pair were paid $112.50 for every 20 completed absentee ballot request forms they gathered and, later, the same amount for every batch of 20 completed and witnessed absentee ballots they collected.
The third warrant and attached affidavit sought bank records from Wells Fargo, where an account for a PAC affiliated with Dowless, Patriots for Progress, had accounts. It is the same organization Mark Harris wrote a personal check to in 2017 to retain Dowless to work on his 2018 campaign for Congress. This affidavit focuses on 2016 payments.
Among the things included in the affidavit to obtain Patriots for Progress PAC bank records are details of payments made by Bladen County Commissioner Ashley Trivette to Dowless that noted she paid the PAC. Payments weren't disclosed by PAC, according to the affidavit. The affidavit also outlines potential campaign finance violations committed by the organization.
The warrants, which were first uncovered by WBTV in February, were executed by investigators with the North Carolina State Bureau of Investigation and sealed at the request of Wake County District Attorney Lorrin Freeman, who is handling the state prosecution of the case.
Dowless and four former employees were indicted in late February on election-related charges stemming from the 2016 general election and 2018 primary.
Separately on Wednesday morning, the North Carolina State Board of Elections released its final order concluding the evidentiary hearings into voting irregularities in the 9th Congressional District in 2018.
The order summarizes the four days of testimony, that came to an abrupt and dramatic conclusion when Harris took the stand, acknowledged he had given incorrect testimony and called for a new election to be held.
The order formally lays out findings of facts and conclusions of law in support of the board's unanimous vote to order a new election be held in the 9th District.
Earlier this month, the board set dates for the 9th District election: a primary will be held in May, with the general election being held in September if a primary runoff isn't needed. If a runoff is needed, it will be held in September and the general election will be held in November.
So far, one Democrat--2018 candidate Dan McCready, who has retained the endorsement of the Democratic Congressional Campaign Committee--two Republicans and one Libertarian have filed for the new race.
Harris had previously announced he will not run in the new election.
Copyright 2019 WBTV. All rights reserved.