Food containing CBD oil is illegal, says FDA, SC Dept. of Agriculture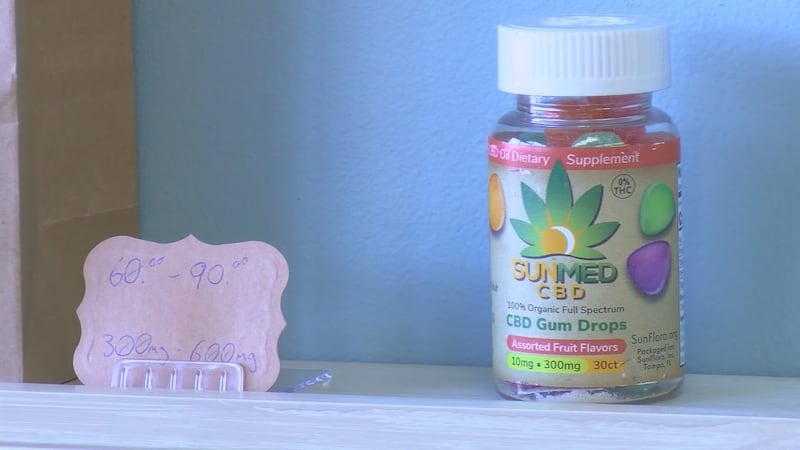 Published: Mar. 8, 2019 at 8:37 PM EST
MYRTLE BEACH, SC (WMBF) - Several CBD and vape shops along the Grand Strand and throughout the state may have to take some products off their shelves.
This comes after the Federal Drug Administration ruled that under the federal Food and Cosmetic Act, CBD oil cannot legally be added to any human or animal food products for public sale.
"CBD is completely legal, but when you put it in a food it changes the definition, so a gummy bear or chocolate coffee or drink anything that's sold with CBD oil added into it no longer allows that food to be defined as a food it actually puts it to another realm," said Derek Underwood, Assistant Commissioner for the South Carolina Department of Agriculture.
Underwood gave the example of cough syrup, saying once you put cough syrup in something and you eat it, it no longer becomes just a food, but an over-the-counter medication.
"I just know a few customers I do have will suffer because of the ban," said Coastal Green Wellness Owner David Spang."We do deal with children under the age of 18 and things like autism, social anxiety, severe anxiety and especially autistic kids aren't going to hold the oil under their tongue. So they think it's a treat, but they're also getting their supplement."
Spang said he hopes the FDA reviews evidence to see that CBD is not dangerous. The South Carolina Department of Agriculture said it will not change it's stance on CBD edibles until proper testing is completed.
"What's the dosage? What's safe? What's allowable, what's not? Until all of that is proven we have to take the proactive steps to protect the public, protect the consumer by stating that CBD in a food item is prohibited and that's pretty much our stance until anything changes," said Underwood.
Copyright 2019 WMBF. All rights reserved.