Local fire department unveils "Highway Safety Unit" to protect first responders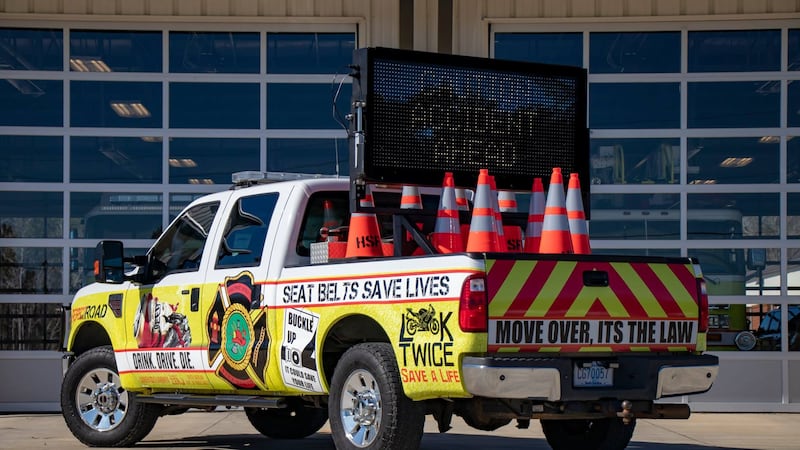 Updated: Mar. 7, 2019 at 2:07 PM EST
FLORENCE COUNTY, SC (WMBF) – There's a new tool in Florence County to help protect the lives of first responders.
The Howe Springs Fire Rescue re-purposed one of its pick-up trucks to create what the department is calling a "Highway Safety Unit."
"We're looking forward to seeing the benefits of the truck and getting it out on the highway," said Capt. Michael Page of the Howe Springs Fire Rescue.
The 2008 F-250 was already in the department's fleet, but now it has a whole new purpose. Outfitted with a digital message board, 75 cones and a wrap that's hard to miss, the truck will help alert drivers of crews working scenes on busy roadways, according to Page.
"Every year the statistics about emergency service personnel being struck by a vehicle while on scene increases more than it should. We are taking steps to try and prevent that from happening to our members and the citizens we serve," the department said in a Facebook post.
Fire Chief Billy Dillon is the one who came up with the idea for the truck, with inspiration from other organizations including SCDOT. He tried to apply for a few grants to secure funding for the safety tool but they were unsuccessful, Page said.
The Chief finally had a chance to pursue the idea when an employee left the department. Instead of filling his position right away, they used 8 – 9 months-worth of his salary to save up for the equipment needed for the truck, Page explained.
Once the money was available, it took the department about a month or two to get the truck put together with all of its equipment.
"It's a unique truck to have in our fleet and we're excited to have it," Page said.
You can expect to see it on busy roadways, warning of emergency personnel working up ahead.
The new tool for Howe Springs Fire comes just months after a Horry County firefighter was struck by a vehicle on Highway 501 while responding to a deadly crash.
WMBF News reached out to Horry County Fire Rescue to receive its thoughts on the Highway Safety Unit. The department's public information officer released this statement:
"Given the importance the Move Over Law to keep first-responders and anyone responding to emergency scenes safe, we commend the Howe Springs Fire Department for using this vehicle to get the message out. We want to emphasize: Any time a motorist approaches a work zone or emergency scene and sees flashing lights, they need to slow down, change lanes when at all possible and proceed with caution."
Just last month WMBF News took a deep-dive into the Move Over Law and how it falls short of protecting the lives of our first responders. Click the links below to take a look back on that WMBF News Investigation.
Copyright 2019 WMBF. All rights reserved.