FCSO responds to photos on social media showing deputies encountering 'disorderly' man
Updated: Feb. 18, 2019 at 6:18 PM EST
FLORENCE, SC (WMBF) - The Florence County Sheriff's Office is addressing pictures circulating on social media that show an encounter involving deputies and a man.
According to an FCSO press release, the encounter happened Sunday morning at a convenience store on East Palmetto Street when a person, identified as Tyler Fleming, approached a deputy and asked for a ride to Mullins while acting strangely.
When the deputy told Fleming she was unable to do so, he walked away.
A short time later, officials said a Florence County Sheriff's Office supervisor saw Fleming interact with a store customer.
The supervisor approached Fleming, who then reportedly requested a ride to Mullins again.
According to the release, the supervisor attempted to run his information when officials said Fleming became disorderly and began cursing loudly.
Officials said he resisted arrest and threatened to kill officers.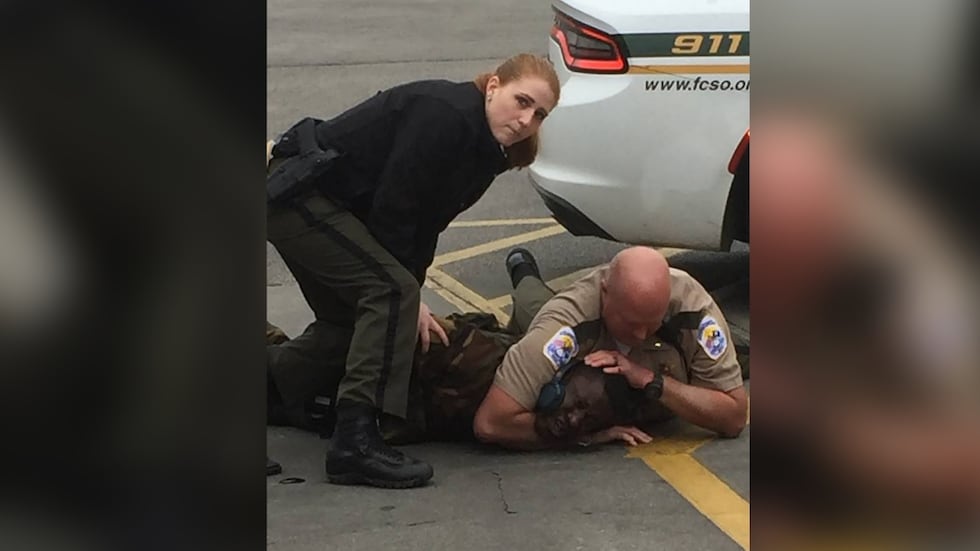 A woman who said she witnessed the incident and took pictures said in a social media post that Fleming was in handcuffs when he was slammed to the ground by a deputy and put into a choke hold. She said some onlookers and herself told the deputy to stop choking the man.
Fleming is now faces multiple charges and is currently being held at the Florence County Detention Center.
Copyright 2019 WMBF. All rights reserved.