Forever Family: One couple's journey to creating their perfect family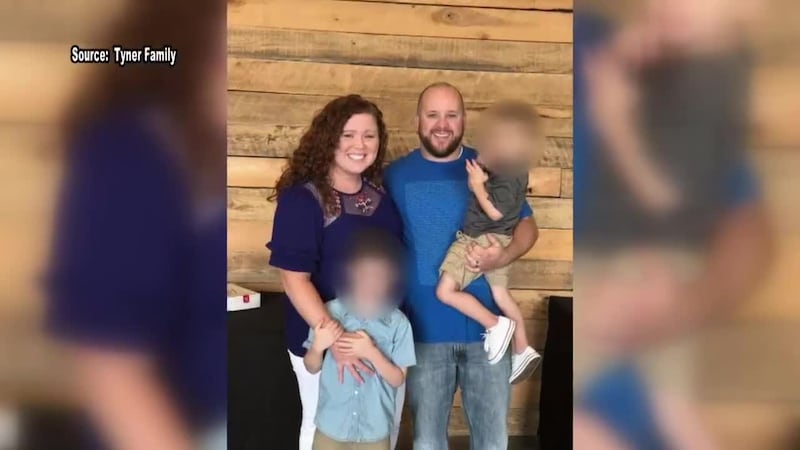 Published: Feb. 7, 2019 at 7:02 PM EST
HORRY COUNTY, SC (WMBF) - In South Carolina, 475 children are waiting to be adopted. But the Palmetto State is still in need of more families willing to open their homes to children in need of a safe, loving place to stay.
In a new series called Forever Family, WMBF News is teaming up with the Department of Social Services to help meet the needs of those children. We will introduce you to a child once a month in the hopes of placing them with the perfect family.
While fostering a child can be intimidating, and the process to do it may seem complicated, it comes with great reward.
Timmy Tyner and his wife Shelby have experienced both love and hurt since deciding to open their home to children in need of families. Adoption was always on their radar, but they didn't consider fostering until attending a DSS conference where they learned that providing a temporary home could become permanent by fostering to adopt.
After about two years of prayer and intense consideration, they decided to start the application process. The Tyners were determined to teach a child what a loving home was.
"It was tough, it was tough looking at a checklist of these are issues of children that we would or wouldn't accept and we knew for everyone of those checks we could be potentially saying no to a child," Timmy Tyner said.
In 2017, they got that chance. The child stayed four months before DSS reunited her with a family member. It was a day the Tyner's will never forget.
"You know, we didn't have children in our house, so we went from zero to her and then DSS picked her up and we were devastated," Tyner said.
Her presence remains with her temporary family, though not in person. Photos of the family that once was still sit on display and her hair bows are found from time to time. Despite experiencing one of the hardest parts of fostering, the Tyner's continued to think about the children who would not be able to return to their families.
About six months later, the Tyners received another call. Two biological brothers who were living apart for nearly two years were eligible for adoption, and the Tyners were a perfect fit. The youngest brother was the first to move in the day before Thanksgiving in 2017; his older brother moved in the week of Christmas.
"It was a journey, it was a lot of court hearings, a lot of those things. Unfortunately you know paperwork missed here, kind of delayed it," Tyner said.
Perseverance through the process became worth the work on South Carolina Adoption Day in November 2018. Signing paperwork to change the boys' last names made it official. No longer a temporary family, but a forever family.
The boys - who are six and three - are getting along just fine being together again after spending so much time apart.
The Tyners remain passionate about foster care and the door to their house remains open. Just last month, they received word a 3-month-old baby girl needed a foster home. Within 12 hours of receiving that call, they welcomed their first infant into their home.
"We're going to do as much as we can for the ones that God gives us," Tyner said.
Copyright 2019 WMBF. All rights reserved.