No students injured after SC school bus involved in fiery traffic crash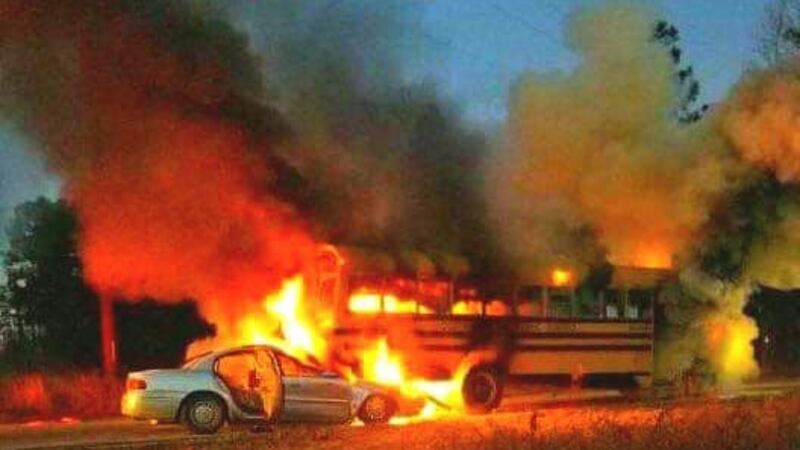 Updated: Jan. 22, 2019 at 1:19 PM EST
DARLINGTON COUNTY, SC (WMBF) – A traffic crash involving a school bus snarled traffic on East McIver Road near Riverview Road Tuesday morning.
According to the Darlington County School District, a car ran into the back of a bus transporting 34 students to Brunson-Dargan and Cain Elementary schools. The district said EMS was called, everyone was checked out after getting off the bus, and no injuries were reported.
SCHP Cpl. Sonny Collins said the crash happened around 6:30 a.m. while the bus was stopped at the railroad tracks. A Buick ran into the back of the bus and caught fire, which spread to the bus.
The driver of the car was taken to a nearby hospital, according to Collins. He added that no other injuries were reported.
As of 9:30 a.m., South Carolina Highway Patrol's website showed the accident as cleared.
Copyright 2019 WMBF. All rights reserved.