Public meeting set for Highway 501 realignment plans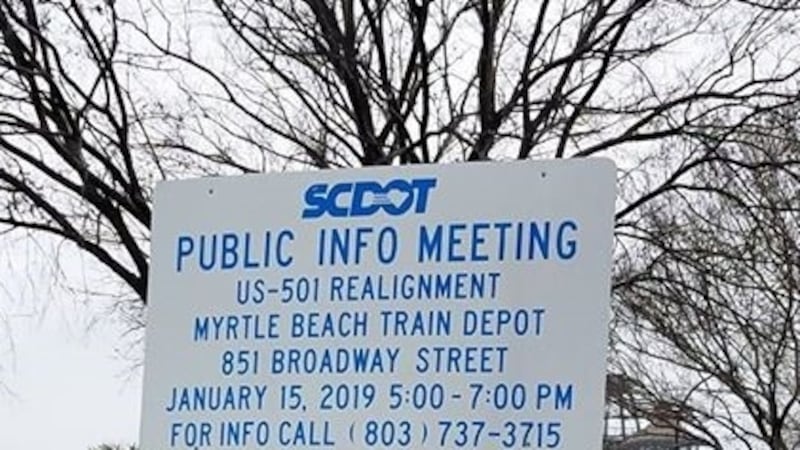 Published: Dec. 28, 2018 at 10:24 AM EST
MYRTLE BEACH, SC (WMBF) - SCDOT will present its plans for the Highway 501 realignment in Myrtle Beach this January, according to a Facebook post by the City of Myrtle Beach.
The project, which is funded by Ride III, will straighten U.S. 501 and align it with 7th Avenue North, rather than Main Street. Highway 501 would then connect with Kings Highway at 7th Avenue North, according to the post by Myrtle Beach.
By realigning Highway 501, officials hope to improve the capacity and safety of that corridor of the highway in Myrtle Beach, Horry County officials said in a news release Friday.
The plans will be discussed in detail at a public meeting January 15th. It's taking place from 5 p.m. - 7 p.m. at the Myrtle Beach Train Depot.
It's a drop-in type meeting that will include displays for the community to look over. People will also have the opportunity to leave written comments. SCDOT officials will also be on hand to answer questions and discuss the project.
While formal verbal comments won't be a part of this meeting, an official public hearing may be held in the future.
Copyright 2018 WMBF. All rights reserved.