Robeson Co. woman details potential voting irregularities in new affidavit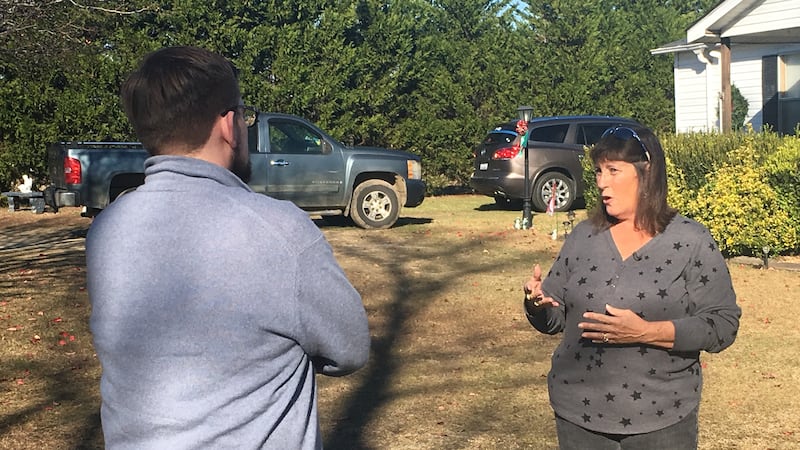 Updated: Dec. 18, 2018 at 6:50 PM EST
FAIRMONT, NC (WBTV) - A new complaint and affidavit submitted by a Republican judge in Robeson County has raised new allegations of voting irregularities in the county, separate and apart from anything to do with absentee ballots.
WBTV obtained a copy of a complaint sent to the North Carolina State Board of Elections regarding potential irregularities in the Robeson County town of Fairmont, NC.
The complaint was sent by Judge Jack Moody, a Republican who narrowly lost re-election in November's election.
Moody's District Court seat is among those the board voted to not certify, along with the 9th Congressional District, when it voted earlier this month to hold an evidentiary hearing to explore allegations of election fraud in Bladen and Robeson Counties.
According to the complaint submitted by Moody, the chief judge at the early voting location in Fairmont noted several instances of two individuals who entered the polling place with voters and cast their ballots for them.
Related: Criminal investigation into voting irregularities started in January, new reports after primary
Paragraph one of Moody's complaint details the following activity:
"It was brought to my attention during early voting by Wesley Clark, Chief Judge, that while working in Fairmont during early voting that Lois Carter, a campaign worker for my opponent entered polling site, sat at a table and voted someone else's ballot without reading it to other person without other person requesting help. And once she voted ballot put it in the voting machine. It is my opinion and belief this conduct and actions occurred all during early voting and on Election Day in Fairmont."
Moody wrote in a later paragraph that it was also his information and believe that the "activity continued by Lois Carter and Monte McCollum during the course of early voting and on election day."
In support of his complaint, Moody submitted an affidavit prepared by Donna Dent, who volunteer to campaign for Moody and others at the Fairmont early voting location during early voting.
"I was told Monte was taking voters in the side door beside the buses," Dent wrote, after saying she saw McCollum go in and out of the polling place repeatedly. "Fairmont is truly a messed up polling site."
In an interview with WBTV on Tuesday, Dent reiterated what she saw while campaigning outside the early voting location for three weeks.
"I was there 12 and 13 hours a day. I observed things that I thought were not legal," she said.
She said she witnessed things she thought were illegal and could have changed the outcome of the election. Because of that, she said she believed a new election needed to be held in Robeson County.
"I feel like Mr. Jack Moody got shafted, I really do," she said.
McCollum denied engaging in any behavior described in Moody's complaint and Dent's affidavit in a phone call with WBTV on Tuesday.
"Completely bogus," he said when a reporter described the nature of the allegations.
I have nothing to do with this and I don't know why my name came up this way," McCollum continued. "I never escorted anyone into the polling place."
Related: Exclusive: Mark Harris addresses voter fraud allegations in race for 9th Congressional District
The new allegations from Moody come as investigators with the NCSBE and the North Carolina State Bureau of Investigation are probing reports of voting irregularities in Robeson and Bladen Counties.
Much of the public scrutiny has focused on coordinated efforts surrounding absentee ballots.
WBTV has identified three such efforts in Bladen County.
Moody's letter to the NCSBE said that investigators were already in touch with the chief judge who oversaw the Fairmont early voting location regarding a complaint he had filed.
A spokesman for the NCSBE announced late last week that the board would hold an evidentiary hearing on January 11, 2019.
Copyright 2018 WBTV. All rights reserved.