Local woman named to Forbes' "Thirty Under Thirty" for her work at Smithsonian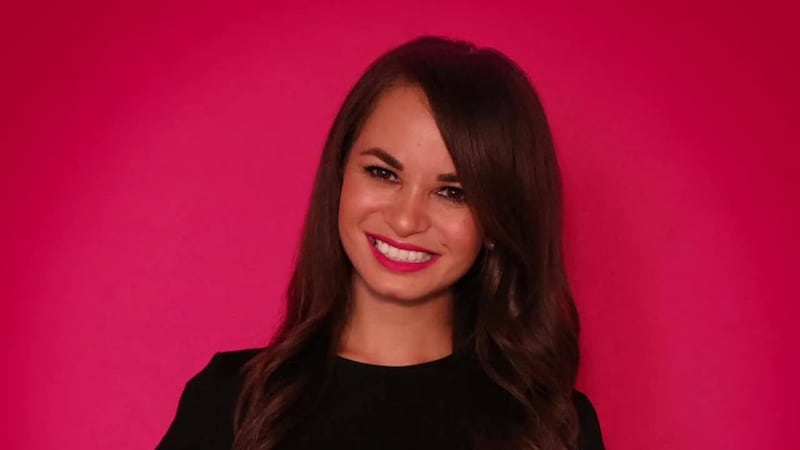 Updated: Nov. 30, 2018 at 4:55 PM EST
ROBESON COUNTY NC (WMBF) - It's a long way from Red Springs, NC to Washington, DC, but a small-town girl with big dreams made that journey and is being recognized nationally for her success, even before her 30th birthday.
Ashley Deese was recently named one of Forbes' "Thirty Under Thirty," a list of the top 30 young people in 20 different categories.
Deese grew up in Robeson County in the small town of Red Springs. Today, she's the manager of digital media at the Smithsonian Science Education Center in our nation's capital, where she oversees development and distribution of digital educational tools like learning apps and games.
"I was born in Robeson County, born and raised, and I lived there my entire life until I went to college at Methodist University … which wasn't too far away," Deese said in a FaceTime interview Friday.
"Robeson County is an incredible place with incredible people. I love the culture," she said, mentioning how the Lumbee tribe being based in Robeson County helped enrich her childhood there.
So how did a girl from rural North Carolina become a leader in digital educational tools? Deese said it started with her parents, who rewarded her curiosity and constant questions.
"They bought me a set of encyclopedias, and so I spend my childhood reading encyclopedias so I could learn more," Deese said. "And then that progressed to getting internet on my computer, and my mom would purchase educational games for me so that I could keep learning."
The public schools of Robeson County also influenced her love of learning and science. Deese attended Rex-Rennert Elementary School, where her mother still teaches, and she graduated from Red Springs High School.
"That is where I discovered my love of science to begin with. I had an incredible biology teacher, Ms. Graham, who really cultivated my love of science and how fun it was and that it wasn't some very difficult subject like only for geniuses."
Her passion for biology made her first dream to be a medical doctor, but when it came time to take the MCATs and apply to med school, she realized she wanted to help people, but not necessarily in a white coat.
Deese went on to get a master's degree in interactive media.
"After graduating from Elon, there just so happened to be a job opening at the Smithsonian Institute in Washington, DC for someone to develop science products for kids, in digital," she said.
Not only did Deese get her foot in the door at the Smithsonian, she quickly worked her way up and now manages a team that develops digital products for kids, including learning apps that are popular around the globe.
"I tell people they're not what you would expect from the Smithsonian," Deese said of the apps she helps produce. "They're very whimsical, very fun, and targeted to kids."
They're also very popular, being downloaded in over 100 countries around the world and topping app stores in several categories.
Each game the Smithsonian Science Education Center releases is first tested by students before it's released to the public, and recently some Robeson County students go in on the action.
"The most recent game that's coming out, my mom's classrooms actually tested it for us. And she explained that the person who produced this game was actually a student at that very school, Rex-Rennert Elementary," Deese said, adding the students were excited by the connection.
When asked what advice she would give to students from her hometown who might be inspired by her success, Deese said, "I would say follow your dreams. It isn't going to be easy. I have struggled a lot along the way. I've probably had more failures than successes. I've been told 'no' a lot. I've had a lot of projects that started going through development that just had to stop because it wasn't really a good idea and our goals weren't being met. So there's a lot of failure along the way, but the key is to keep pushing, keep striving for what you believe in. Never stop learning."
As far as the recognition by Forbes, Deese says, "I was absolutely speechless when I found out I was selected, especially since it covers the United States and Canada. My category was games and they selected who they believe were the top 30 who are really causing change in their industry and leading a technological revolution."
At 29 years old, Deese has only just begun to help people around the world with her educational products, but her roots in Red Springs will always remain strong.
When asked about her future plans, Deese said she would like to serve as CEO of a media company and also remain involved in nonprofits. But one of her plans for the future is especially close to her heart.
"One day, I would like to eventually start my own non-profit in Robeson County for the youth there, so that we could focus on college prep and workforce development."
Copyright 2018 WMBF. All rights reserved.