Many take to Twitter to express their sympathy after Florence police officer killed in shooting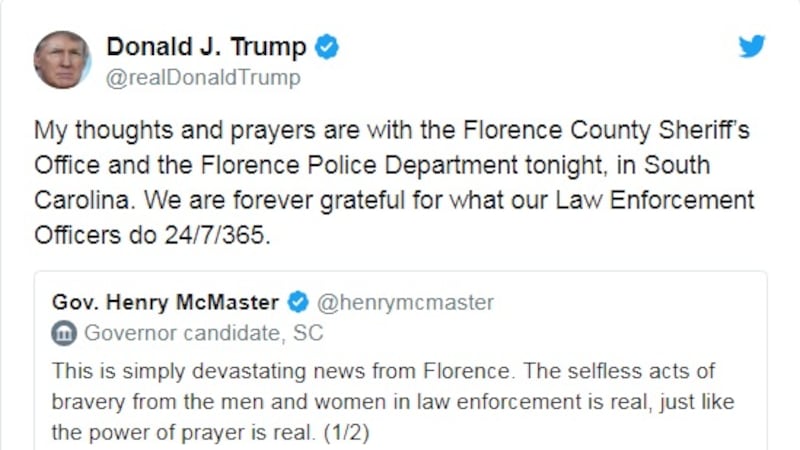 Updated: Oct. 4, 2018 at 9:24 AM EDT
FLORENCE COUNTY, SC (WMBF) - A community is in mourning after a 30-year veteran of the Florence Police Department was killed in a shooting Wednesday that injured six others and a civilian.
Deputies were serving a search warrant at a Florence home in Vintage Place off Hoffmeyer Road when the suspect opened fire, killing Officer Terrence Carraway, 52 of Darlington.
"Today will mark a very horrific day for the Florence Police Department," Florence Police Chief Allen Heidler said. "Today we lost a good friend of mine, an officer that I have known for 30 years."
Many have taken to Twitter to share their sympathies:
Copyright 2018 WMBF. All rights reserved.